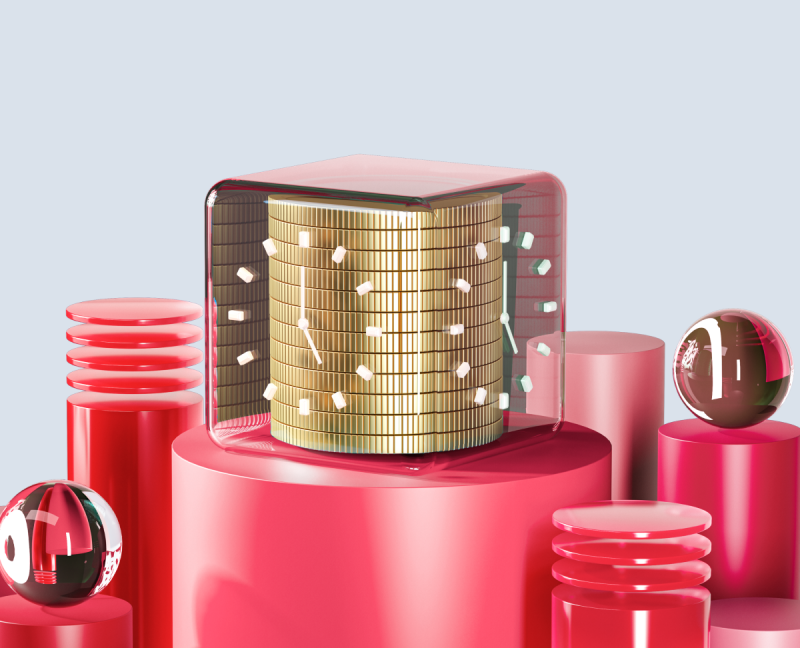 As a freelancer, you have a lot of freedom in your day-to-day: the types of clients you have, the projects you take on, what you charge, when and where you work… the list goes on.
Of course, being your own boss also comes with a few extra considerations and concerns - particularly when it comes to your finances.
Regardless of experience, expertise or industry, it's perfectly normal for any sole trader to have quieter periods and some downtime throughout the year. Which might mean you're bringing in a little less money than usual.
Fewer opportunities on the market is by no means a reason to panic, but preparing yourself and your finances now for the 'just in case' will give you a cushion to land on. Leaving you to focus on gaining more clients and exciting new work.
Knowledge is power
So you have less projects on the horizon, fewer client meetings than you're used to, a drop in emails or phone calls - why?
Well, it could be as simple as time of year. If you supply services or consultancy to businesses, the spring months are often slower.
It might also be a question of a changing industry or landscape. Content and copywriters have seen the need to diversify their offerings in recent years to video and visual touchpoints. Mortgage brokers are turning to more general financial services as younger generations are waiting longer to buy a property.
So if you've noticed clients asking for something different, the solution could be as simple and as effective as taking some courses and broadening your offerings.
Taking some time to look critically at the 'why', perhaps requesting a chat or even anonymous feedback from clients (through a short survey) will do wonders. It'll equip you with the best information and if necessary, good steps to take, and ensure you're building a strong, trusting relationship with clients.
The Dos and Don'ts: ways to achieve financial resilience
We've said it before and we'll say it again: financial health looks different for everyone. Guidance for a freelancer just starting out in their venture won't be a carbon copy to that for a professional with 10+ years under their belt.
Having said that, there are typically some universal dos and don'ts which could help you better protect your income.
Do:
Consider income protection. As a sole trader, income protection with a trusted provider is a great option available to you. Packages vary, but you could be guaranteed 75-80% or higher of your current income in the event of long-term illness or loss of work.
Speak with your accountant. Many freelancers are independent, but consulting your specialist is what they're there for. They can help you plan for self-assessments year-round - not just during tax season - so you're prepared to pay HMRC without any sudden surprises.
Prioritise your pension. There are a few things you can probably cut back on, if things get tough. But one aspect of your finances you should never put on the back burner is your pension. Keep up the contributions, because you never know what retirement will bring.
Hone your negotiation skills. If you use software to support your work, or a large-scale vendor, you might want to consider whether you can negotiate lower rates. Be fair and realistic, know your market options, and build a rapport to get the most from discussions.
Don't:
Cancel insurance. It's really important you don't cancel your insurance - ever. It will mean you're no longer covered, potentially costing you if a claim is made against you, you'll lose the payments you've made so far, and could increase your premium when you do sign back up.
Take time for granted. Having less paid work means having more time to build your business: writing thought leadership blogs, taking client meetings, connecting with other freelancers could all lead to work. It might even be a good time to take a holiday and rest up.
Jump ship. There are very few reasons for you to give up what you've built. If you decide to go back to freelancing after you've given clients notice, you could have costly tasks like finding and onboarding new clients, setting up subscriptions, buying equipment again… it adds up.
Ignore problems. Finally, if you suspect your pipeline is drying up as a direct result of your quality of output or communication skills, it's time to raise your hand and own your mistakes. These are controllable factors, and an opportunity to grow - personally and professionally.

Other avenues of income
There's a difference between a quieter 3 weeks and a quieter 3 months. If you're facing a prolonged period of downtime, it may be time to consider how else you can strengthen your finances.
Fixed term contracts or part-time roles are a good way of securing income without sacrificing your freelance work. Plus, it might mean help with building more skillsets.
Coordinating your business finances as a freelancer will also mean protecting years of hard work, and your personal assets. It can also mean you'll be able to track and pinpoint ways to save, and more economical working processes you didn't notice at first.