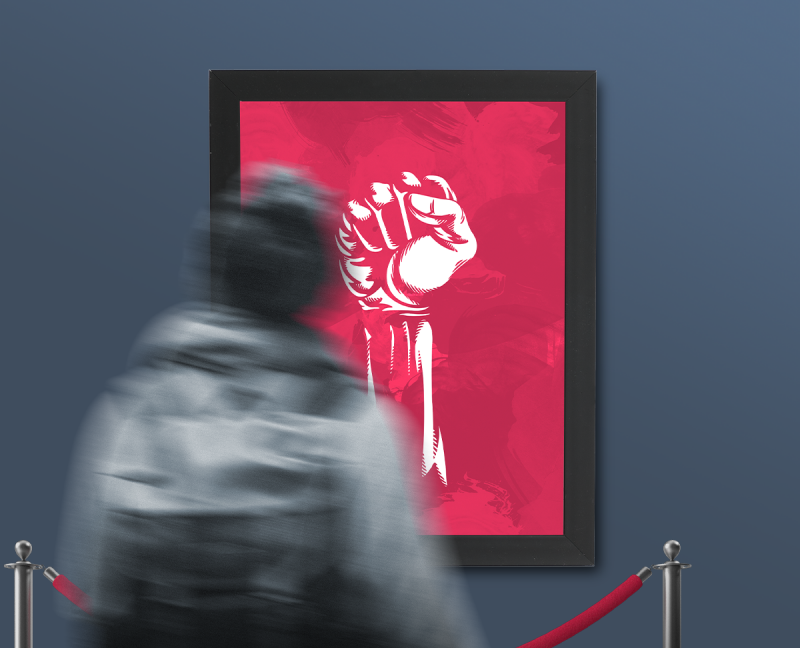 This year's World Consumer Rights Day draws attention to digital finance and securing a more equal, fair outlook for consumers using digital solutions. At Safenetpay, we explore the importance of greater inclusivity in the world of finance.
Each year, the 15 March marks World Consumer Rights Day, a chance to draw attention to some of the most pressing matters, issues, and challenges consumers face across the globe.
This year's theme, Fair Digital Finance, aims to better understand the obstacles facing consumers' financial health online. It sets out questions for decision-makers on how we can build a financial marketplace that is inclusive, safe, data protected, private and sustainable - led by the Membership of Consumers International.
So with more people using digital solutions to manage their money, and more businesses turning to innovative platforms to trade, how can we ensure we're helping to create a more fair outlook for consumers online?
Digital living and the question of security
By 2020, an estimated 76% of UK consumers were regularly using digital solutions to make payments, do their shopping, or accept funds from others. And while the popularity of traditional banking apps remains strong, the emergence and growth of the fintech market have certainly been reflected in consumer use.
In fact, the global transaction value of digital payments rose from US$4.1 trillion in 2019 to US$5.2 trillion in 2020. Of course, suffice to say that a world locked indoors during the pandemic played a role in this as people's digital lives expanded exponentially.
This in turn has raised a number of vital questions about online security and safety.
There's been heightened attention in recent months on a rising number of scams, and some of these are becoming more and more sophisticated. Scammers impersonating trusted organizations, such as HMRC, use social media to contact consumers - even reaching out through messaging services, like WhatsApp.
As with most scams, people who might be deemed more vulnerable are often targeted with these types of schemes. Without the proper tools and support, this can often put off and exclude consumers from the very digital financial solutions that could benefit them the most.
Digital living and the question of access
The pandemic also made it clear that ready access to the internet is a much more serious concern than many initially thought. While the UK is thought to have good access to the online world, this isn't the case for every country - whether it's a matter of infrastructure, cost, or something else.
Access to the internet is becoming central to each and every consumer's financial wellbeing. From access to learning tools, professional opportunities, social connection - and of course, digital finance.
Managing your money online can present a number of opportunities for people with otherwise limited access, including greater global connection and market trade. Fintech solutions have only developed this potential further, and a world with access to these tools could see an increase in overall economic growth.
The role of businesses - like yours
So what can be done to encourage awareness of consumer rights and a more fair digital finance?
While it may sound like a slight cliché, each and every business plays an important role in supporting inclusivity, safety, and sustainability in digital financial wellbeing. Here are a few key points:
Help increase and encourage security - particularly against scams
Promoting viable, trustworthy resources with your consumers is key to encouraging greater online security.
Organizations like UK Finance and the Financial Conduct Authority have a good deal of information about consumer safety online, indigestible, easy to follow language.
It also makes your customers know you're on their side.
Promote accessibility and inclusivity considerations
This goes for a huge number of consumers. Whether they have an additional need such as a visual or hearing impairment or struggle to read the text in certain colors (think about all those CTA buttons in bright red).
Adjusting your perspective and developing apps and websites with more options will support many of your customers who might otherwise have felt alienated.
Support better overall access
In the UK and abroad, actually getting online isn't as easy as switching on your laptop. Lack of infrastructure, finances, or even understanding can limit or prohibit access to the online world.
A number of charities and not-for-profits are making huge waves in this arena. Jangala enables internet access for those in need, while initiatives like Everyone Connected aims to tackle digital divides.
If you're looking to establish a partnership between your business and a charity, supporting access could be a viable option. Plus, it may make you eligible for a tax break.
Highlight consumer rights
UK Consumer Rights is an extremely well-established law designed and implemented specifically to support consumers when they need it most.
Ensuring your business is highlighting these clearly - and frequently - will help your customers understand their rights, when to take action, and who they can turn to for help if they need it.
The role of businesses - like ours
The inclusivity, safety, and privacy of our own clients are of the utmost priority to the Safenetpay team. We are continually making efforts to ensure that our digital financial solutions work for everyone. Our safety and security features include PCI-DSS compliant fraud protection, and we remain committed to GDPR adherence.
What's more, we're authorized and regulated by the UK Financial Conduct Authority, meaning that all assets are separate from any Safenetpay operational accounts. Whatever happens, your funds are safe.