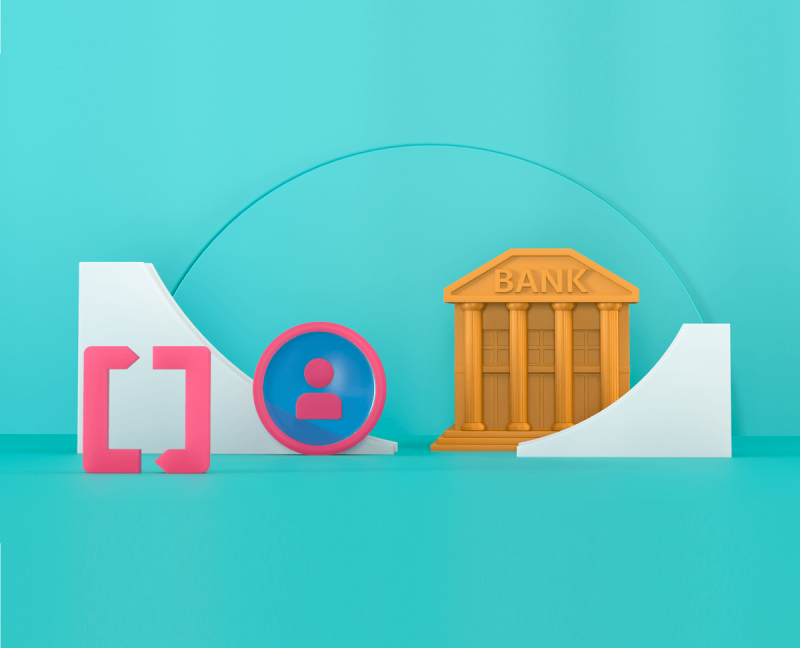 The sole trader model is the most popular in the UK because it's a very simple way to launch and run a business. According to the Federation of Self Employed & Small Businesses (FSB), there were 3.5 million sole traders in the UK in 2020, accounting for 59% of the private sector business population. However, establishing the payment side of a start-up business, or even managing payments and banking in an established business, is not always straightforward.
The economic impact of Covid-19 has added to the challenges facing sole traders, and while some businesses have fared better than others, even seeing an increase in sales due to the growth of online trade, businesses have encountered growing obstacles when seeking both finance and payment services.
When banks say 'No'
Banking and business go hand in hand, but the relationship between sole traders and high street banks is often fragile. After the global financial crisis, banks tightened their lending criteria and became far more selective about who they took on as customers. A restrictive culture persisted for many years, and because of the effects of Covid-19, we've seen new restrictions over the past year, meaning the door has been closing again for small businesses.
So, just when many business owners were most in need of support from banks, they've been turned away. The news media have been quick to highlight the lack of financial support, with some even referring to bank betrayals when the big high street names stopped offering business accounts at the start of the pandemic.
In fairness, banks have been preoccupied with handling government-backed emergency loans while also attempting to operate normally in such unusual circumstances. Priority has been given to existing customers and there has been little capacity to help start-ups or struggling sole traders, while face-to-face meetings have of course not been possible.
Now that pressure has begun to ease, banks are more amenable to the needs of this important business sector, but the traditional bank culture remains. Banks are risk-averse even in good times and have a reputation for refusing business accounts, or closing existing ones with little warning. Moreover, onboarding can sometimes take weeks if not months, as banks must perform rigorous security checks, with sole traders sometimes being refused after a long and frustrating wait.
What do sole traders need?
While there is no legal requirement for sole traders to open a business bank account, there are many advantages for business owners. For example, it looks more professional and ensures that business finances and personal finances stay separate, which is easier for accounting and tax purposes.
Most sole traders, like any other business owners today, will almost certainly be operating in an e-commerce and m-commerce environment. As the world has moved online, so too has banking. When it comes to running a business, and accepting and making payments, today's entrepreneurs no longer need to think only in terms of the traditional high street bank. Online payment service providers such as Safenetpay have stepped in and can provide everything sole traders needs to set up and succeed in business.
The benefits of online payment service providers
It's good to know there's a simple and convenient alternative to banks – that you don't have to rely on Lloyds, Barclays and other familiar high street names when launching and running your business. If you choose Safenetpay as your payment service provider, you can open a free business account online without any of the hassle or delays that are often experienced with traditional banks.
You'll have your own UK account number and sort code, and you can accept same-day payments from your British customers' bank accounts. You also benefit from an IBAN (International Bank Account Number) for EU payments, and wherever your customers are in the world they can pay you via the SWIFT network.
Because you have an online account and payment processing services, you can pay and get paid quickly, safely and cost-effectively in a wide variety of formats. Credit and debit card payments are of course a must and are accepted from all major cards.
Future growth and business needs
While the effects of the pandemic have been hugely damaging for many businesses, the new economic climate has also created opportunities. Many people are thinking of starting their own businesses, either through necessity or because they have discovered a market for their skills and see a future as a sole trader.
Economic recovery depends on the success of SMEs, and sole traders can make a big contribution if they have the right financial support and encouragement. Having a simpler way to pay and get paid, together with a reliable online bank account, is a good foundation for success.
Remember: banks are not the only solution for sole traders. Find out how you can build your business by opening an account with Safenetpay.