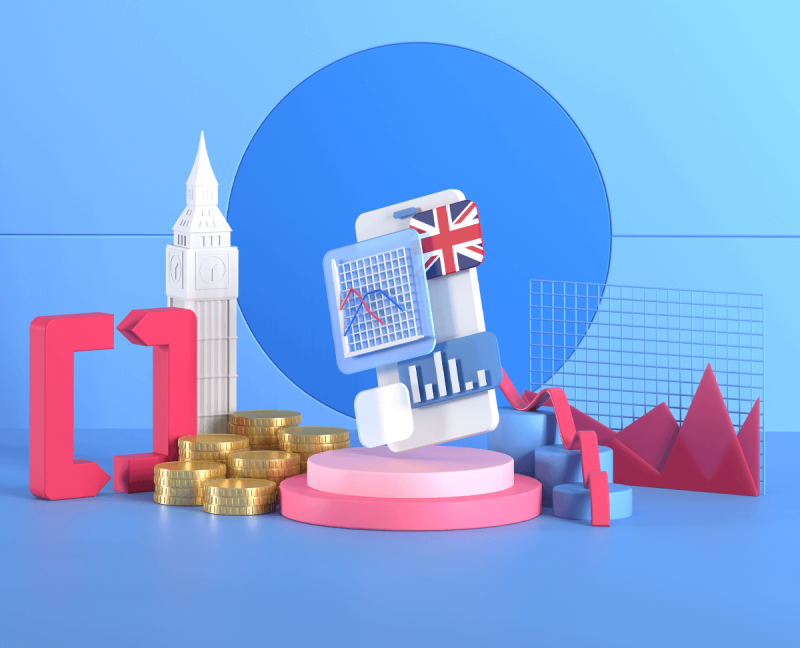 It's often remarked that SMEs are the backbone of economies around the world – and never more so than in the UK. Recent figures from GOV.UK reveal that 99.9% of businesses are classified as small or medium-sized enterprises, underlining the vital contribution that SMEs make to the economy.
But now they face their greatest challenge. The economic impact of Covid-19 and the realities of Brexit are creating financial and trading barriers for businesses of all sizes. Many SMEs are struggling to survive, while would-be start-ups are finding it impossible to launch their businesses without the right financial support.
Now more than ever, the UK needs an industrious and growing community of small and medium-sized businesses to sustain the economy. To help with the recovery, the Government must support the many businesses that are under pressure and at the same time reinforce the ranks of SMEs by encouraging start-ups and helping them to operate and prosper.
Financial support for SMEs
Like many other countries, the UK has provided enormous and unprecedented state relief over the past year. The Government has channelled billions of pounds into bounceback loans of up to £50,000 per business, as well as loans of up to £5 million under the Coronavirus Business Interruption Loan Scheme (CBILS). By October 2020, lenders had approved finance for more than 1.4 million businesses through these government-backed schemes, and thousands more will have sought help in the following months.
Bank staff have been working flat out to ensure companies can access the support they need. But the impact of Covid-19, coupled with uncertainties about Brexit, has meant that almost all high street banks, such as HSBC, Lloyds, NatWest and Santander, have stopped opening new business accounts.
Business bank accounts are a must
If you want to incorporate a company, it's essential to have a business account, and it's advisable (but not essential) to have one if you want to operate as a sole trader. Banks say that because they need to concentrate on existing customers and are too busy onboarding small businesses who are applying for emergency loans, they have neither the time nor the resources to focus on business accounts.
This is despite Companies House reporting that there were 176,115 new incorporations in the UK between April and June 2020. Incorporations in the second quarter of 2020 increased by 6,139 (3.6%) compared with the same period the previous year, which Companies House says is the largest quarter 2 year-on-year increase since 2012.
Admittedly, the growing demand for businesses to incorporate is partly because fraudsters are forming companies to apply for Government-backed loans. However, there is no doubt that lockdown and economic adversity have forced people to be creative. Many entrepreneurs have been spurred into action and started new ventures – particularly online businesses – from kitchen tables and back bedrooms.
And remember that the numbers presented by Companies House relate only to incorporations. Many new businesses will have set up as sole traders, and they may well prefer to have a sole trader business account rather than muddle through with a current account that combines business and personal finances.
Alternatives to traditional business bank accounts
Even before Covid-19 stifled the plans of many SMEs, banks had not been making it easy for SMEs to get business accounts. Tougher compliance and anti-money laundering procedures, combined with a more cautious approach following the 2007/8 global financial crisis, have meant the door has been closing for many years.
Furthermore, Brexit has not only forced banks to close current accounts for Europe-based customers but also to close business accounts due to the loss of passporting rights. For example, Lloyds Banking Group announced that it would no longer offer its services to its 13,000 retail and business customers in the Netherlands, Slovakia, Germany, Ireland and Portugal.
Fortunately, there are alternatives to a system that is now stacked against SMEs. Challenger banks and fintechs are willing to go where traditional banks fear to tread, and they can provide business accounts that are easier to open as well as more cost-effective and tailored to individual needs. Some, like Safenetpay, are set up to accept and make international payments and come with a UK account number, sort code, and company IBAN. With the right payment partner, cross-border banking need not be a problem.
The need for more flexible banking
With countless businesses struggling in the most challenging economic climate for generations, and thousands of people looking to avoid unemployment by starting a new business, the UK needs a more accommodating and flexible banking system to support entrepreneurs. If start-ups and existing businesses are hamstrung, the road to recovery will be long and painful.
Access to finance, whether through emergency Government-backed loans or the usual lending channels, must be accompanied by access to essential banking services. Put simply: without business banking, there is no business – certainly for limited companies.
Until banks change their restrictive policies, and the Government does more to encourage and support SMEs, the void must be filled by alternative banking arrangements and new payment service providers.
Find out how you can open a business account with Safenetpay, and how it can help you with online payments.