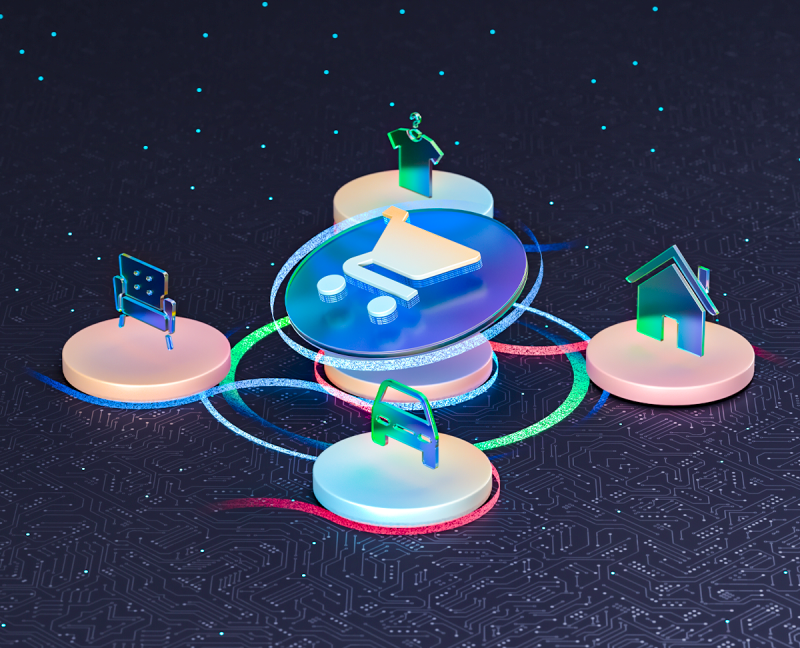 When thinking of shopping it's easy to dream of ambling down The Champs-Élysées, perusing the windows on Fifth Avenue, or simply dodging rickshaws as you trudge down Oxford Street. 
Pioneering American Poet Gertrude Stein once quipped that 'whoever said money can't buy happiness simply didn't know where to shop'. Fair play Trudy but have you ever queued up in your local big Tesco on a Saturday afternoon? 
The transactional way we shop physically has remained unchanged for thousands of years. Whether it be buying bread in an Ancient Egyptian market or picking up a meal deal; money still changes hands. The rise of brick-and-mortar retail in the late 18th century turned shopping from a functional task to a fashionable experience. 
Having gone seemingly unchanged for over 200yrs, the way we shop has been completely turned on its head in the last 18 months. Store closures, hand sanitizer, traffic light entry systems, and social distancing has caused us to rethink how, where, and why we shop. 
How will the adaptation of technology alter the way we access retail environments as both consumers and entrepreneurs?
What do shoppers want?
The traditional shopping experience is out of sync with the modern digital life that many consumers lead. The speed, simplicity, and convenience of online shopping are near impossible to recreate in real life. 
The question many shoppers ask themselves is why would I bother leaving my house when I can just get it online? It's hard to disagree with that sentiment but where does that leave the hundreds of thousands of retailers who rely on in-person custom?
Meeting the customer's needs
Striking a balance between technological progress and personal touch is difficult. On one hand, people are crying out for a return to good old-fashioned customer service but on the other hand, cannot bear the thought of queuing. 
Research by Ubamarket suggests that 62% of people in Britain want to be able to complete their supermarket shop and exit the store in under 20 minutes. This leaves retailers at a crossroads; should they invest in staff and the 'human touch' or go full William Gibson and embrace artificial intelligence for all it's worth. 
A survey by Whistle found that 57% of all UK shoppers actively seek to avoid human interaction, with 75% of 18-25 old preferring not to speak to a human at all when buying groceries. This is unsurprising for a generation who effectively grew up with online shopping in the palm of their hand. 
The future is (almost) now
Bringing technology into retail spaces isn't a new phenomenon and the supermarket self-checkout as we know it was invented in the late 1980s. There are now estimated to be 325,000 units operating worldwide wide and customer demand suggests that this number is only going to increase. The independent, digital shopping behavior of Gen-Z and Millennials has kicked started a technological game of wits to see how the online experience can be reimagined in physical spaces. 
Products such as Mastercard Smart Mirror - which uses augmented reality and RFID barcode technology - create a virtual basket and shows recommended items purely based on the items a customer takes into the changing room. Something doesn't fit? With a touch of a button, a staff member can bring you a different size. Want to see what that new shirt will look like on a night out? Bang on your favorite track with accompanying mood lighting. 
Despite the initial fanfare and industry hype, this type of technology has yet to revolutionize our shopping experience but nobody thought that the electric light bulb would be successful...