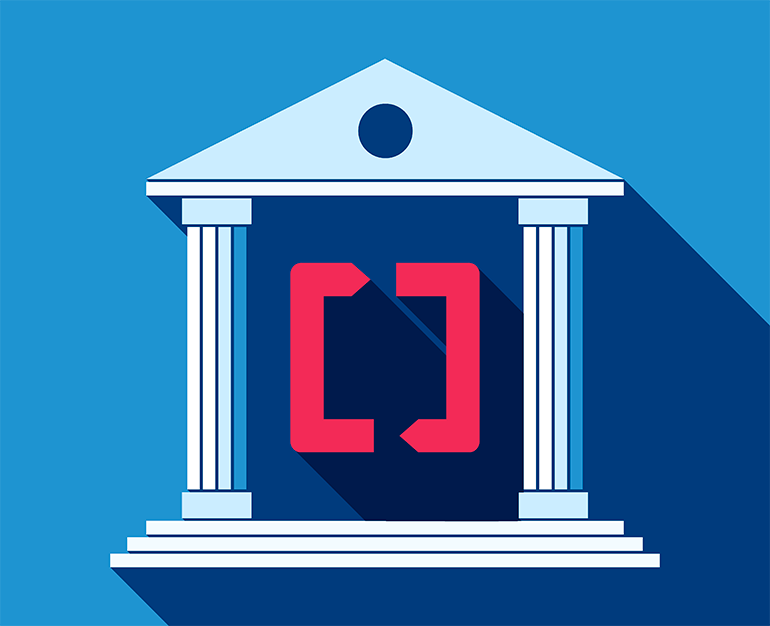 Many people starting their own business use their personal bank account to help them take care of their finances.
This can seem convenient at first. It avoids the complication of juggling funds in multiple accounts, and the difficult paperwork banks impose when opening a dedicated business bank account.
It could even help you avoid costs. Some banks charge their business customers heavily for services that are free for personal customers.
But although it might seem better in the short term to have all your money in one pot, it can cause serious problems down the line. Having a business bank account is not just a good idea for most businesses; even freelancers and sole traders, it is essential – for three very good reasons.
First, your bank may insist that your personal account is for personal use only. They could close your account if they see a large number of business-related transactions going through it.
Secondly, if your personal spending is mixed up with your business costs, it becomes very difficult to prove to HMRC how much money your business has made.
Thirdly, a dedicated bank account will make your business appear more professional to clients and suppliers.
What do you need to think about when you open a business bank account for your business?
Obviously, you need to think about the costs. There are some banks that will offer a fee-free period to get you to open the account, and then impose charges once you have become used to using their services.
It can come as an unpleasant surprise to find out just how long and difficult the process of setting up a business account with a conventional bank can be. It may be a little easier to set up the account with the bank you use on a personal basis. But in practice, you may still be surprised by the red tape involved and the time it takes to get on-boarded – in other words, the time it takes for your account to be opened and ready for use.
Whether or not you have an existing relationship, most banks will demand a meeting in person before they will provide a business account. You will be required to provide a range of documents plus photographic identification and proof of address for all directors and any shareholders.
These documents may include:
Proof of ID. All named company directors will need this. You can use a passport, national ID card or photo driving license.
Proof of address. This can be a utility bill or a recent bank statement.
Full business address
Contact details
Companies House registration number
Estimated annual turnover
If you don't already have an account with the bank you may need to demonstrate your own personal financial situation
So, what business bank account should you choose?
There are many business bank accounts available in the UK. The 'big four' high street banks  - Barclays, HSBC, NatWest and Lloyds – are the main providers, simply because these are the banks that most people know.
But the chances are the best business account for your needs will not actually be one of the 'big four'. When you look at business account comparisons you will see some new names – the 'challenger' banks
You will also see alternative payment services providers like Safenetpay – and there are some very good reasons why we can offer a better solutions for your business banking needs.
We can offer all the facilities you need, including online payment accounts with multiple currency handling, cross border payments and foreign currency conversion  with attractive exchange rates - that you need to run a business in the modern world.
We make it easy to open your account too. You can do it all online, and usually in a matter of minutes
You can find out more about using our business bank account for your business here.