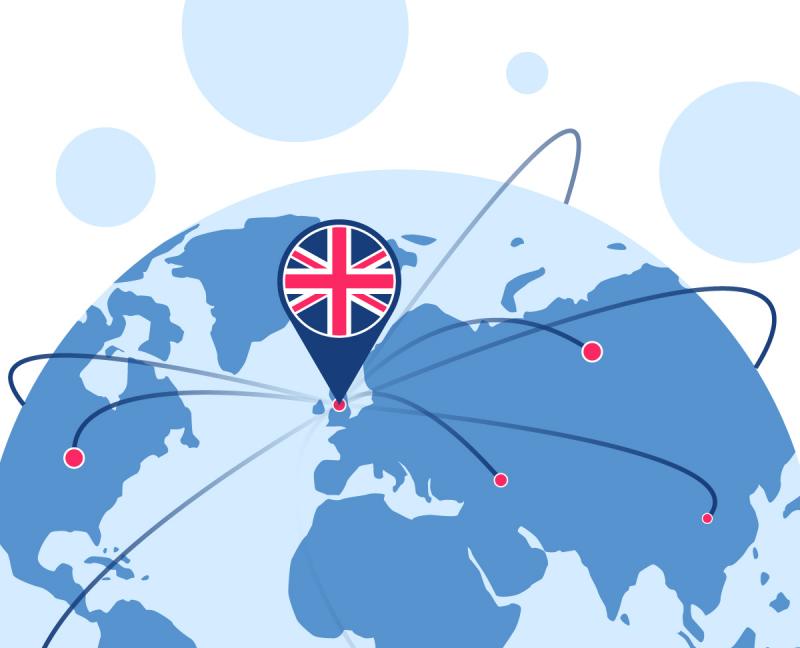 Opening a business bank account is a sensible step even if you're a modest sole trader rather than a large corporate. Moreover, while partnerships are not legally obliged to open a business account, all limited companies are required to have one. This is because a limited company is treated as a separate legal entity from the business's owner/owners.
In a previous blog, we outlined some of the options for foreign companies who would like to open a UK business account. We also discussed the requirements for setting up an account and what you stand to gain by operating with a UK business account. For example, the benefits include easier accounting, more business credibility, and no foreign exchange fees if there are no cross-border payments. In some cases, you also have the benefit of a personal adviser.
Banking… beyond banks
In the past, it was more demanding to open a bank account in the UK if you were based overseas. Now, with the growth of open banking and the rise of new payment service providers such as Safenetpay, whose service is based on fast and versatile online payments, you have more choices and are not limited to traditional banks.
High street banks such as Lloyds, Barclays, HSBC and NatWest may seem like the obvious choice for a business account, but they are often a costly option because of monthly account charges on top of transactions fees. And, frustratingly, they may take a long time to onboard your business and are very selective about who they accept – meaning your application may be rejected at the first hurdle.
If you want to open a UK account with minimum fuss, look carefully at the steps required by each provider. Can the provider set you up online within minutes? Do you have to fill in lengthy paperwork or even complete a face-to-face interview as part of the acceptance process? This can be onerous and time-consuming.
No business wants to navigate multiple hurdles and then pay over the odds for a UK business bank account. That's why Safenetpay has made it simple and straightforward to set up an online business account and benefit from hassle-free payment processing. You can use a Safenetpay business account the same way you'd use a business current account with your bank. The result: your business can be up and running in no time and then pay and get paid smoothly and cost-effectively.
Payments made easy with Safenetpay
Safenetpay understands the challenges that businesses face when they operate internationally, from managing cross-border b2b payments and the need to minimise foreign exchange charges, to accepting alternative payment methods such as digital wallets and managing payments 24/7 through digital accounts.
Onboarding with Safenetpay couldn't be easier. To register and open a business account, a new customer has only to provide a name, email address and password. Once the email is confirmed, an account with limited functionality will be created. While payment and money management functionality is visible at this stage, the services are not immediately active.
To activate the account, the customer must provide a few more details about their business. This includes transactional records and details about the company structure, such as a list of directors, as well as transparency on the ultimate beneficial owner (UBO). This information will be reviewed and vetted, and if all the necessary compliance requirements are met, the business account will be activated and the customer can then access all the functionality.
Your fast track to better payments
So, thanks to Safnetpay's fast-track approach to onboarding, an account can be opened in less than a minute, with full activation once due diligence has been completed to prevent fraud and ensure the safety of your funds. While Safenetpay makes a virtue of speed, it is also scrupulous about protection and meeting compliance rules.
Once you become a Safenetpay customer and have a business account, you'll be in the best possible position to handle international payments. You can make payments in more than 150 currencies, including US dollars, euros, British pounds, Japanese Yen, Australian dollars and Swiss francs. You'll be able to accept card payments (essential for any e-commerce business), and you'll have a UK account number and sort code so you can accept same-day payments straight from your British customers' bank accounts. You can also trade with customers across the EU using an IBAN in your own name and accept payments through the SWIFT network.
Comparing the market
Choosing the right kind of banking and payment service can make a major difference to your business. With Safenetpay as your partner, you'll receive an all-in-one online service that makes light work of setting up a business account and then handling international payments. To find out more about the financial side of building a successful e-commerce business, see Safnetpay's guide to online payment systems.