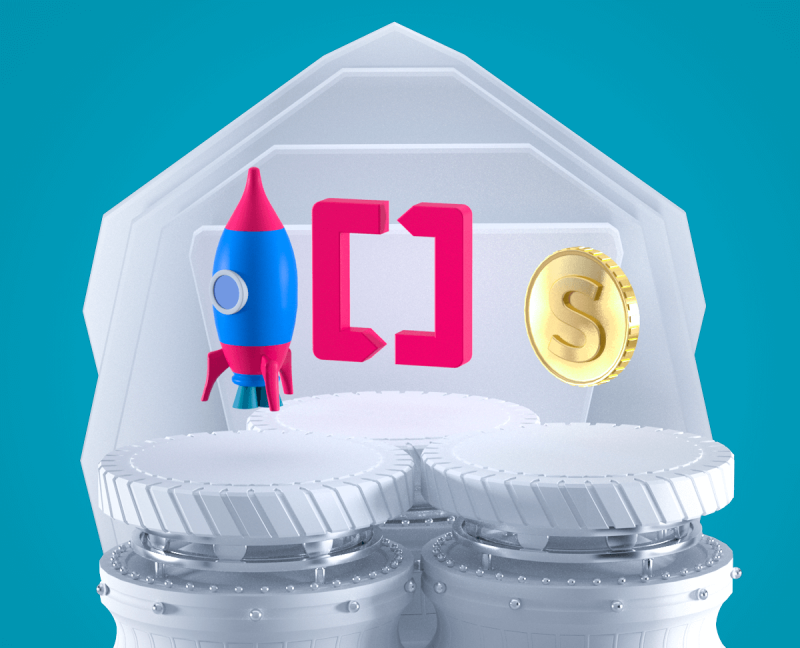 When you launch a new business, you'll have plenty to think about. While it's fun to be an entrepreneur and easy to get carried away with the excitement of a new venture, you must begin on the right foot and carefully plan how to handle the financial side of your business.
One of the most important decisions will be about your bank account. How do you want to receive and make payments? If you're a limited company or a partnership, as opposed to a sole trader, you're legally obliged to open a business account. And even if you're a sole trader, there are good reasons for choosing a start-up business account rather than to trade with your personal account.
Let's look at the benefits of a business account and your options as a start-up.
What is a business account?
The simplest definition of a business account is one that helps a business owner to manage money flowing in out of the business. While a business account may share some of the characteristics of a personal bank account, it is exclusively for business use and not for an individual's day-to-day needs.
There are different types of business account, with varying levels of service and associated costs, but a basic account may be all you need as a start-up. Even a basic account will bring you a more commercially-focused service than the simple 'money in, money out' facility offered by personal accounts. Furthermore, because it is purely for business, all debts, transactions, fees and taxes will be held in your company's name and not your own.
When do you need a business account?
As already mentioned, you must open a business account if you plan to trade as a limited company or a partnership. Sole traders are allowed to use a personal account but it is often better to have a dedicated business account. From a practical standpoint, it can become messy if your personal finances are mixed with your business transactions. And if too many business transactions are passing through a personal account, your bank may insist that you open a business account.
Key benefits of a start-up business account
Whether you're a limited company or a sole trader, having a business account as a start-up will help you:
• Keep track of business expenses and transactions because everything is in one place
• Simplify tax reporting
• Handle cards and other forms of payment
• Look more professional when dealing with customers and suppliers
• Set your business up for future growth from day one – for example, if you need to add payroll because you take on staff as the business expands
In addition, you may have access to a personal business advisor, and you will be more likely to be approved for business loans.
Requirements to open a business account
You will need to meet certain security requirements before being accepted for a business account. Here are some of the documents and information you are typically asked to provide:
• Proof of ID, such as a driver's licence or a passport, for each company director
• Personal details of directors or partners (full names and dates of birth)
• Proof of business address
• Business contact details (including landline, mobile, and email address)
• Approximate annual turnover (projected for a start-up)
• Companies House registration number (for limited companies or partnerships)
If you have a bad credit history, it may be more challenging to open a business account; however, there are steps you can take to improve your chances of being accepted.
A simpler route for business accounts
At one time, high street banks were the only real route for start-ups in search of a business account. And even then, there was no guarantee you would be approved. Since the financial crisis over a decade ago, banks have become ever more restrictive, and the impact of Covid-19 has made it even tougher to open accounts. Indeed, some banks have refused to open new accounts.
However, thanks to the growth of alternative finance, providers such as Safenetpay offer online business accounts and payment processing services that are more accessible than traditional banking. For start-ups, online banking and digital payments can make life much easier when you are trying to get your business off the ground, and not least if you want to develop an international business.
For example, with Safenetpay you can open a multi-currency business account to help you operate internationally. You'll get a UK account number, sort code, and an EU IBAN in your name. You'll be able to accept payments by credit card and debit card, as well as through multiple alternative payment methods, including cryptocurrencies. And you can make payments at favourable exchange rates in more than 150 currencies, including US dollars, euros, British pounds, Japanese yen, Australian dollars, and Swiss francs.
If you're just opening your doors as a start-up, Safentepay's business accounts and payment processing services can provide you with everything you need to pay and get paid more quickly, safely and cost-effectively. Take the first step and apply for a business account today.