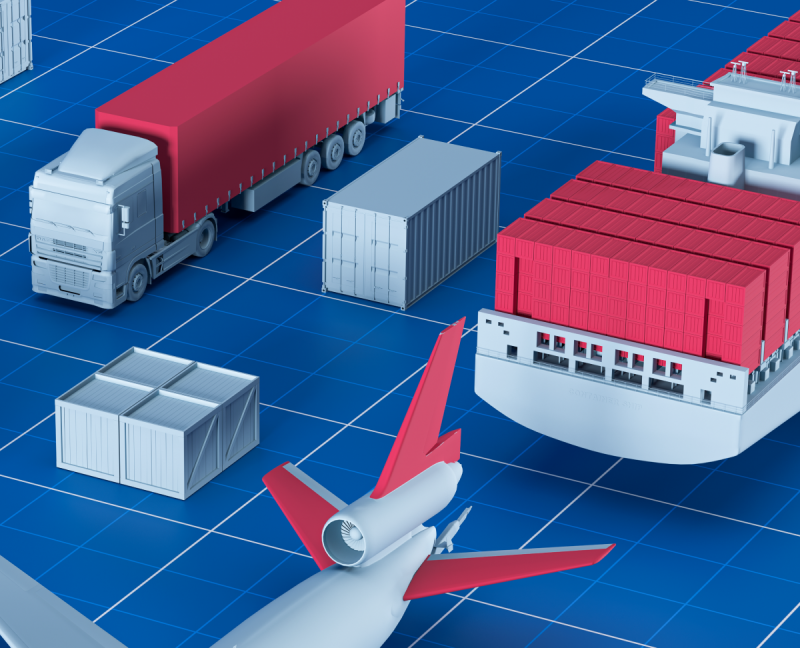 Over the past number of years, SMEs have been faced with new Brexit rules and regulations, COVID-19 restrictions, rising costs of supplies and suppliers, and a plethora of other challenges.
Suffice to say it's not been an easy road lately. And with all this combined, tasks like finding the best couriers and ensuring you're getting a good deal - and service - can quickly fall from your priority list. 
But if you need to send paperwork to colleagues, samples to clients or products to customers, the last thing you need is to be worried about costs, timeframes or quality of service.
Whether you're looking for a different courier for your SME, or you're new to the search process, here's what you might need to consider for your shipping in the UK and EU.
Meaning one less thing on your list to worry about.
Finding a courier
Sourcing the right courier often starts with asking the right questions. As the saying goes, "you don't know what you don't know", so we've included a few pointers to help you get on the right track.
How can a courier help with my business needs?
It might sound like an obvious question, but it's the best possible place to start. You need to think about how many parcels you send on any average timescale, and how often they need to go out. If you've had a bad experience with a courier in the past, think about why that was and things you need to avoid this time around. Thinking about your needs and best case scenario will hone your search.
What are my business' priorities?
For some SMEs, reputation is everything, so ensuring your products or materials reach their recipient on time, in good stead, and within the timeframe you've agreed. Other businesses might have the pounds and pennies in mind, and need a cost-conscious courier to help with their deliveries. Whatever might be number one, listing your priorities will enable you to find the right match.
What's the worst case scenario for my SME?
This is the other side of the coin. Thinking about the worst eventuality when it comes to your courier - whether that's important paperwork getting lost, or a customer having a bad experience - could not only find viable options, but help you have an honest discussion with potential partners too. Plus, it'll help you prepare on how to handle it.
How does my team work best?
The difference between hiring a service and partnering with a business is tremendous. You might save more money with one, but it could very well end up costing you more in other ways. If you and your team simply want to get parcels out the door, then that's fine! But if you could do with someone more hands-on to advice and guide, then you should be sure to factor that into your search.
Shipping after Brexit
Let's talk about the 'B' word. Businesses in the UK - and some businesses trading in the UK - have of course been impacted by the UK leaving the EU in more ways than one.
Greater regulation and legislation applies to all businesses which fit that criteria, but for many SMEs who don't have the resources and team dedicated to keeping track of the fine print, it can feel particularly overwhelming.
As of 1 January 2021, parcels being sent from the UK to EU countries (and Northern Ireland) are subject to customs and duty fees. This is much the same as sending materials between most other countries, so if you're also shipping to the USA - or have been sending packages between that date and now - you'll be familiar with this.
If not, here's a few things you might need to familiarise yourself with:
UK Economic Operator's Registration and Identification Number (EORI)
This should start with 'GB' and will track and log customs information when you're sending          something commercially. Without one, you'll not only see delays but could be subject to additional fees.
Importer of Record (IOR)
This role is responsible for all your customs declarations, ensuring everything is correctly documented, tracked and labelled etc. It's a little more complicated, so worth doing your research to determine what your SME requires.
Commercial invoice
This is an obligatory inclusion once your package lands in the EU and describes the goods you've sent and their value. This is fairly standard and you've likely seen one before, but commercial invoices have only just become necessary within UK to EU shipments.
This isn't an exhaustive list, but while some of these things might not sound new, it may be worth ensuring your business is fully up to date with the latest UK to EU shipment regulations and requirements. You might even want to appoint someone to review this regularly in your SME to avoid potential delays and complaints.
Understanding what your duties are when you ship overseas is imperative not only from a legal standpoint (making sure you've completed the relevant paperwork) but also from a financial point of view, helping you better budget and price items to factor in these additional fees.
Courier options
On to the main event. Once you've considered the type of support you need, and the requirements of importing/exporting across UK boundaries, it's time to think about the type of courier you need.
There's an endless amount of Googling, brand names and list making you can do, so here are a few options to help whittle down your choices.
Local Service
Does what it says on the tin, but some brands will offer an exclusively local service if you're looking to ship in an area of the UK alone. This can mean lower rates of cost.
Global Service  
Comparatively, if you do need to ship to the EU - or further afield - many couriers will offer a package with additional support, like guidance on paperwork and more.
Reseller
A bit like an extension of your team, you could opt for a 'reseller' who will book slots with various couriers (you can usually choose your preference) for a lower cost.
International payments you can trust
Much like sending physical parcels overseas, getting your international payments through the hoops - or receiving international payments, for that matter - can come with a lot of 'i's to dot and 't's to cross.