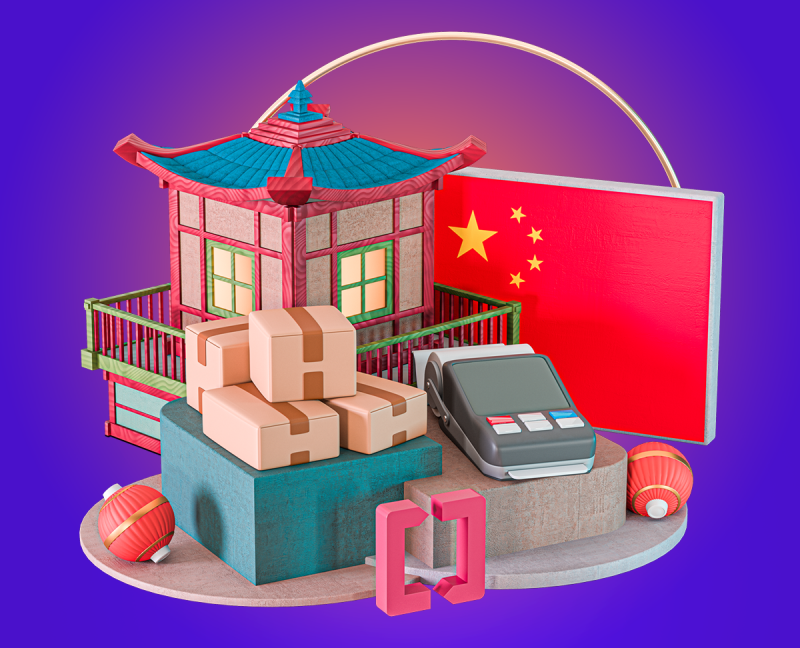 In little over a decade, China has grown to become the world's largest exporting nation. This growth has been built on a model of rapid production, extremely low prices, and unrivaled global supply chain networks. 
Every small business from hairdressers to high street haberdashers likely source some if not all products from China in some capacity. The advent of B2B platforms such as Amazon, eBay & Alibaba means that it's easier than ever before to trade directly with suppliers on the other side of the world. 
Here are 6  ways that UK SMEs and sole traders can pay suppliers in China 
Escrow
If you're a fan of Selling Sunset or au fait with the housing marketing, you will already be aware of Escrow. 
Escrow payments are used between two parties in the process of completing a payment, based on specific criteria. The buyer will wire transfer funds into a mutually trusted third-party Escrow account for safekeeping. The seller will then ship the items and if the buyer receives them in a timely and acceptable manner, the funds will be released from the escrow account. With most things in life escrow transactions usually come with additional fees but we think it's worth it. 
Alibaba Trade Assurance 
If you've ever been on the internet you'll have heard of Alibaba. It's one of, if not the biggest eCommerce platforms in the world and dominates the entire Chinese market. If you want to source merchandise cheaply and efficiently, it's the place to go. 
The Alibaba Trade Assurance is a built-in service that protects buyers in the event that suppliers fail to deliver on time or provide faulty/unsatisfactory products. When using Alibaba is it advised to only place an order with Trade Assurance Guarantee verified sellers as this ensures that you're fully covered should anything go wrong.
Letter of Credit
Letters of Credit are essentially the business equivalent of an IOU, that are written on your behalf by a bank or lender. They provide a guarantee that the lender will set in and pay for services if you are unable to. 
Despite the format of a letter of credit being over 200yrs old, this form of payment notice is still widely used within the international trade industry.  For most SMEs and independent traders, you will be able to easily trade with Chinese suppliers using more recognizable payment methods, you should familiarise yourself with credit letters just in case. 
PayPal
Ah, good old Paypal; everyone's first internet payment love. Despite Paypal being one of the most common online payment platforms in the world, many Chinese suppliers don't currently accept it but the tide seems to be turning  especially for small transactions.
Paypal is fast, easy, and reliable but may not be the best service for serious importers. Why? Well, competitive FX rates and processing fees are not among its strongest features and high transaction amounts will mean expensive fees. 
If a dispute emerges, filing a claim can take time and you may not be successful in resolving it. If you're making small to medium transactions or testing the water with a supplier, Paypal could be a very convenient solution for you.  
Western Union
Western Union is one of the world's most recognizable names in the money transfer business and with over 160yrs of experience it's no surprise why. WU is popular with suppliers all over the world due to its no-nonsense approach and rapid service. 
Whilst WU is extremely efficient, they offer little customer protection so it is advised to only use the service with partners you know and trust. Convenience also comes at a premium for larger operations as international transactions can accrue high fees, so keep transactions short and sweet. 
Third-party Remittance
Using a third party to handle the boring financial legwork is an ideal solution for one-off payments and or for business owners that want to avoid high bank fees. Companies that specialize in remittance typically have their own international bank accounts or relationships with national banks which enable them to conduct transactions in local currencies.
Due to having these relationships, remittance companies can process transactions both faster and cheaper than high street banks. In addition, many remittance providers offer a range of ways that the supplier's money can be received - whether it be wire transfer, cash on request, cryptocurrency, etc.
If you make regular international business payments, creating an account with a trusted remittance company may help save you hundreds, even thousands, of pounds in unnecessary fee charges.
Even in 2021 sending money to China is still a headache for UK-based businesses. There are a plethora of ways you can choose to pay your suppliers but it's not always clear which is the cheaper option for your needs. China is fast becoming a leading digital-first economy which means that accessibility to transact internationally will hopefully become easier for everyone. The best advice is to shop around for the services that benefit your business and work with your suppliers to ensure that you are both getting the best deal possible.
Buying directly from Chinese suppliers isn't always as easy as trading with EU-based companies, due to the complex & isolated financial infrastructure within the country. Luckily, Safenetpay is here to help.