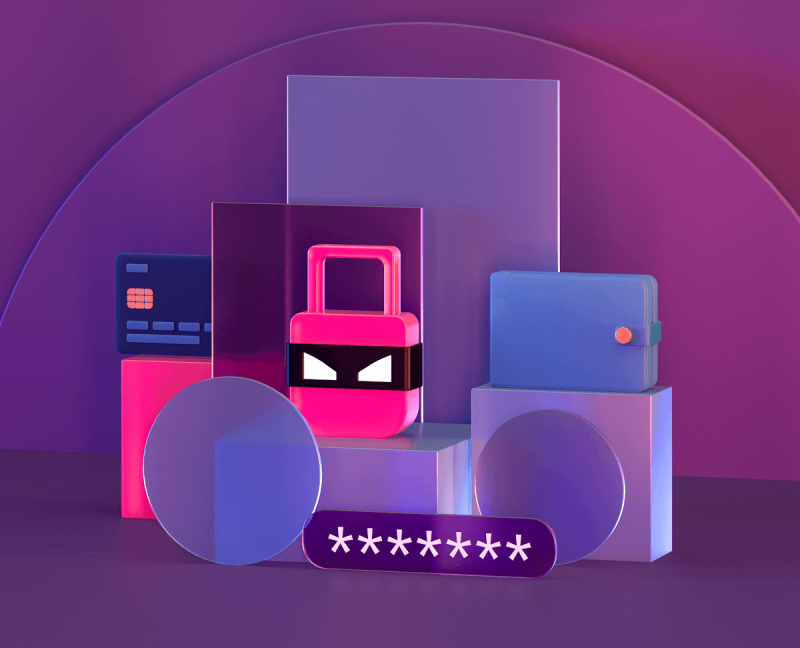 Financial crime has existed long before the invention of monetary currency and can be traced back to our ancestral barter economy. If someone knowingly traded in faulty goods, didn't fulfil a promised obligation or stole another person's assets – they could be accused of committing what we would call fraud today.
The methods people use to commit financial crime may have changed over time but the impact it can have on businesses, individuals and entire economies is still as damaging as ever. As we become ever more reliant on technology for our financial service needs, our desire for speed and efficiency means that spotting cyber criminals and online fraudsters can be difficult.
We take look at the some of the most common financial crime scams in the UK; how to spot them and how to protect yourself and your customers.
Impersonation Scams
Impersonation scams occur when criminals impersonate trusted organisations to try and trick victims into handing over money or personal details. Examples of organisations used in impersonation scams can include the Police, your bank, utility companies or governmental department such as HMRC. 
The tactics employed in impersonation scams tend to involve the use of email, SMS, social media or phone calls that used cloned company IDs and contact details. These techniques seek to provoke a reaction from the customer and fool them into believing the messages are legitimate. 
How to spot an impersonation scam
Identification: You receive an unexpected call, text, email or social media message with an urgent request for your personal or financial information, or to make a payment.
Urgency: You're asked to act immediately, sometimes with the claim that 'your money is at risk' or 'your account will be blocked' if you don't.
Action: The caller asks you to transfer money to another account for 'safe-keeping' or to buy goods.
Authorised Push Payments
This type of fraud, more commonly known as bank transfer fraud, occurs when an individual is tricked into sending money to an account controlled by a criminal. Statistics published by UK Finance show that APP fraud cases increased by 22% in 2020, amounting to total losses of £479 million. 
Three common types of APP fraud 
Purchase scams: when an individual pays in advance for goods or services that are never received
Investment scams: in which a criminal convinces their victim to move their money to a fictitious fund or to pay for a fake investment
Bank impersonation: A criminal pretends to be from your bank's fraud team and warns that you need to move your money to a 'safe account' for protection 
Unauthorised Card Fraud
Credit and debit card fraud has existed since the products were introduced to the market. However, as we have transitioned to a card first economy the frequency of cases has increased. The simplest definition of unauthorised payment fraud means that the account holder themselves hasn't given permission for a payment to be made using their account details.
Three common types of unauthorised card fraud
Card not present: This type of fraud takes place when neither the card owner nor the card is present for the transaction. This primarily happens in online, phone or mail order payments where card details have been exposed or stolen.
Lost/stolen cards: This type of card fraud takes place when a card has been misplaced or purposely stolen to then be used without the owner's knowledge.
Cloned cards: Card cloning - also known as card skimming - happens when card data is stolen with purpose of creating fake/duplicate cards that can be used at POS terminals or ATMS to withdraw funds.
5 steps you can take to help protect yourself from financial scams
Avoid unexpected phone calls, letters, emails or people knocking on your door.
Never give out personal information.
Don't make any advanced payments or transfers until you are sure that the company you're dealing with is legitimate.
Make sure any websites you are using are secure. Check to see if the web address starts with HTTPS, not just HTTP.
If you're unsure about a financial services company, check the FCA register of regulated companies. If they're not on it, don't trade with them. 
What should you do if you are a victim of a financial crime?
If you think you've been the victim of a scam or fraud, the first thing to do is contact the financial business/organisation as soon as possible. The sooner they know what's happened, the sooner they can try to protect your money. The UK Financial Ombudsman Service also recommends that any fraud cases are reported to Action Fraud - the UK's National Fraud and Cyber Crime Reporting Centre.
How to protect your business from fraud with Safenetpay
Cut out chargeback fraud one and for all with our advanced, AI-powered anti-fraud technology. Safenetpay business and merchants accounts support Visa 3-D secure, Mastercard SecureCode, American Express SafeKey and are PCI-DSS compliant and FCA regulated.
Whether you're just opening your doors as a start-up or going it alone as sole trader - Safenetpay's business accounts and payment processing services can provide you with everything you need to pay and get paid faster, cheaper and safer. With approval in as little as 24hrs and rapid onboarding, opening an account with Safenetpay couldn't be easier.