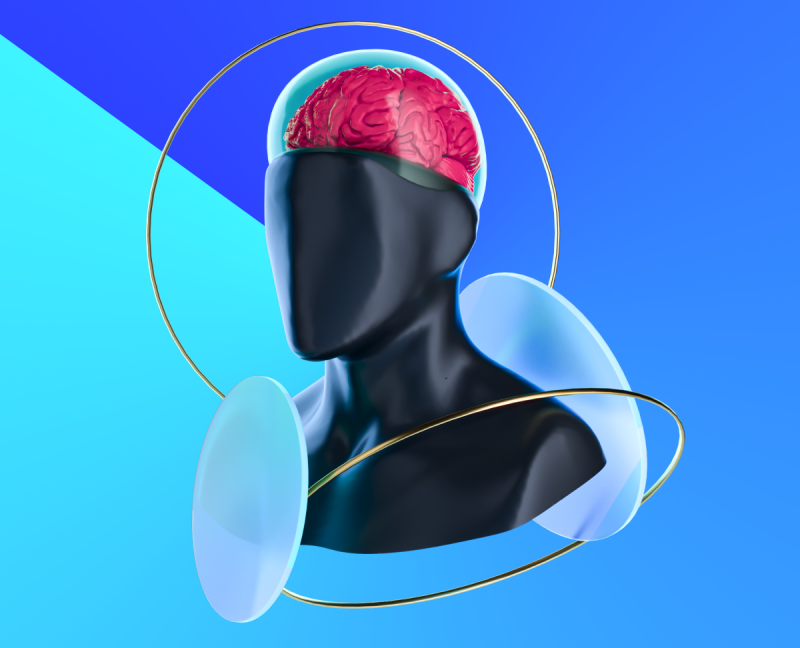 No matter who you are, what you do, or what you might be struggling with, access to the right support can make all the difference. Here's how to look after your mental health if you're a business owner or self-employed.These days, most businesses will ensure their employees have access to the right mental health support inside and outside of work. Whether it's from an Employee Assistance Programme (EAP), wellbeing days, or other company benefits, mental health support isn't only a vital aspect of recruitment and retention, but an ongoing commitment to employee wellbeing.
But what happens if your role doesn't fit under that umbrella? What if you're the business owner or if you work for yourself - what support is available then?
When you're your own boss, it can be easy to feel a sense of distance from others - and even easier to feel like there isn't the same level of support for you. But regardless of your career status, everyone has the right to seek the help, comfort, and support they need.
Here are a few thoughts to help you along the way…
Your feelings (and words) matter
If you own a business, are self-employed, or walking another alternative career path, chances are you made a conscious choice to be there. Whether that was to make your side-hustle your full-time hustle, start an empire, or simply work the hours you wanted to work.
But for all the many benefits of doing things your own way, there is significant pressure too. Making the right decision at the right time, leading your business - and your employees - with unwavering strength, managing the financial health of the company.The truth is, choosing a different way in the world of work doesn't make anyone immune from the stress and anxiety of everyday life, whether it's work-related, personal matters, or a bit of both.
In fact, Simply Health recently surveyed 800 small business owners in the UK during the height of the pandemic, and 82% of them reported poor mental health. And for freelancers, these past two years have been no different. According to IPSE (the Association of International Professionals and Self-Employed), over one-third of freelancers surveyed said they are highly stressed, with around 32% sharing they are anxious or depressed. 
Fundamentally, there is no "right" or "wrong" way of feeling. Your feelings are usually there to communicate something important to you and help you figure out a way of handling the situation at hand. And, when you're ready to talk, your feelings are a way to help let others know how you feel.
Finding the right support
Accessing free support is becoming simpler and faster in the UK, and there are a number of pathways available to you, regardless of what you might be struggling with.
Remploy can help you enter, return or retain your work if you're struggling, and is available free of cost to anyone living with anxiety, depression, stress, or other mental health issues.
As well as other forms of support and support groups, Mind can help you or others return to work if you've been absent due to your mental health.
You might also benefit from Mind's support with financial health, and all things money matters - which can be a significant cause of stress for many business owners or the self-employed.
Filled with a number of resources from UK authorities, organizations, and more, this toolkit can support anyone with establishing an open approach to mental health in the workplace.
A comprehensive support system for financial matters linked to mental health, including what to do if you're facing complex situations around money and wellbeing.
Finding a network
Ever heard of the saying, "it takes a village to raise a child"? Well, we like to think it takes a network to create a successful business.For many, the pandemic has resulted in a loss of connection, a feeling of distance, or loneliness. And while working from home will likely remain a staple in our workplace culture, there are times we may miss out on having people around us.If you've noticed you would work better with or alongside others and don't have the opportunity to spend a day in the office, there are ways to improve your network.
Communities such as Leapers offer a free and inclusive group for freelancers or the self-employed. They have a range of resources for anyone who might not be in traditional employment, as well as information for employers looking to work with a freelancer. Their Slack channel is open to anyone who fits these criteria and aims to create a sense of team, celebrate successes, and connect people.
If you're traveling, need time away from the home office, or even want to meet or be around others, a shared workspace might be the way forward. Sites like Coworker or Share My Office will help you find somewhere safe, comfortable, and local to where you want to be.
The bottom line
Regardless of whether you've chosen your career path or not, it's ok to not enjoy every second of it. For many people, asking for help can feel daunting or difficult, and if you're a business owner or self-employed it might even feel impossible.
Speaking to a professional or even a friend doesn't reduce your strength or independence as a business owner or self-employed professional. Instead, it helps you get the right support at the right time, and return to a stronger and healthier version of yourself.