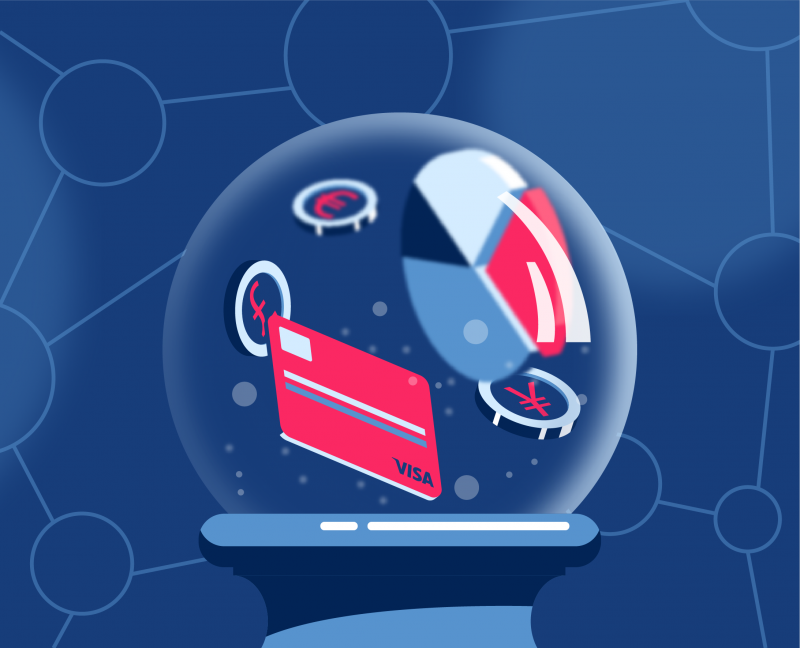 In a recent blog, we looked at the impact of the COVID-19 virus on the global payments industry. One certainty is that the virus will dominate the short-term.
Continued move towards digital payments
One implication of the virus is that digital payments are likely to become more important, simply because traditional notes and coin are, and as are seen as being, unhealthy. Another implication is that it is crucial for payments services providers to scale up. This is because some companies – for instance, supermarket operators, wholesale suppliers, and logistics companies that have had to deal with panic buying by consumers – face a surge in payments. Speed and efficiency are more important than ever as governments around the world act to avert economic turmoil. So too are customer service and easy on-boarding.
More growth
In short, the COVID-19 virus has provided an additional boost to an industry that was growing and changing rapidly in any event.
Innovative and dynamic payments services providers have been flourishing thanks to Open Banking – the new rules and regulations which give them access to banks' clients and the opportunity to offer new services to those clients.
What is also often forgotten in developed countries is that payments services are growing because of financial inclusion (mainly) in emerging markets. The World Bank's Findex Report for 2017 noted that the number of adults globally without an account with a financial institution or a mobile money provider had fallen from 2.0 billion to 1.7 billion over the preceding three years. That number has undoubtedly fallen further since then.
More new players
The growth opportunity has been attracting new entrants and will continue to do so. A recent report found that 27 of the largest fintechs (technology companies that provide services which would traditionally have come from traditional banks and insurers) globally were involved with payments/ transactions. These companies were more numerous than the neo-banks, insurance providers/distributors, wealth management solution providers or lenders.
Of the new payments services providers, some of the largest players have seemingly appeared out of nowhere. They have leveraged the fact that they are offering something via an app to millions of customers and simply added payments services to their offerings.
Lower prices in B2C, if not in B2B
The basic laws of economics apply in payments services as in any other industry. As the supply increases relative to demand, the price for the services should fall. This has already happened in the market for business-to-business (B2B) payments services – where Safenetpay operates. Revenues from payments will drop in the market for business-to-consumer (B2C) payments, which has been far more lucrative to date.
Evolving businesses
It is already clear how some payments services providers will respond. Those with large customer bases will distribute other financial services. Some B2C payments services companies are already giving customers the opportunity to 'buy now and pay later' – often with four zero-interest payments over a set time frame. Some of these companies are providing the merchants with guarantees that they will receive payment from customers. In other words, the companies are turning into lenders.
Rising specialisation
Safenetpay itself provides a number of pointers as to how the world of payments services is likely to change over the coming half-decade.
Payments services are not commoditised. Most payment services providers do not seek to work with all potential business clients or individual customers and, instead, concentrate on particular markets. Safenetpay, for instance, is a B2B payments services providers that focuses on small and medium-sized enterprises (SMEs).
More service, more security
Whether they are mainly providing B2B or B2C services, fintechs need to deliver what their clients want or need.
We offer our clients seamless linkages to major banking systems: we provide UK bank account numbers with a Sort Code and an EU IBAN.
We offer flexibility. Working with us, you can accept payments by credit card, debit card, and over 150 alternative payment methods. You can pay in over 150 currencies, at fair exchange rates.
Security is very important as well. Indeed, it matters more than ever at a time that scammers are looking to take advantage of the disruption and confusion arising from the COVID-19 virus. Our products comply with the strictest security standards, so your money — and your customers' money — is safe. And if you have questions or need help, we're always a phone call, email, or message away.
More trust
As the COVID-19 virus highlights, some of the biggest challenges are completely unexpected. Taking a five-year view, it is nearly certain that there will be an episode where trust is the X-factor which sets one services provider apart from another. Those that are trusted will do far better than those that are not.
At such a time, established and traditional institutions should have an advantage – as they understand the trust that can be generated by knowing and working with local communities. The same is true of Safenetpay.