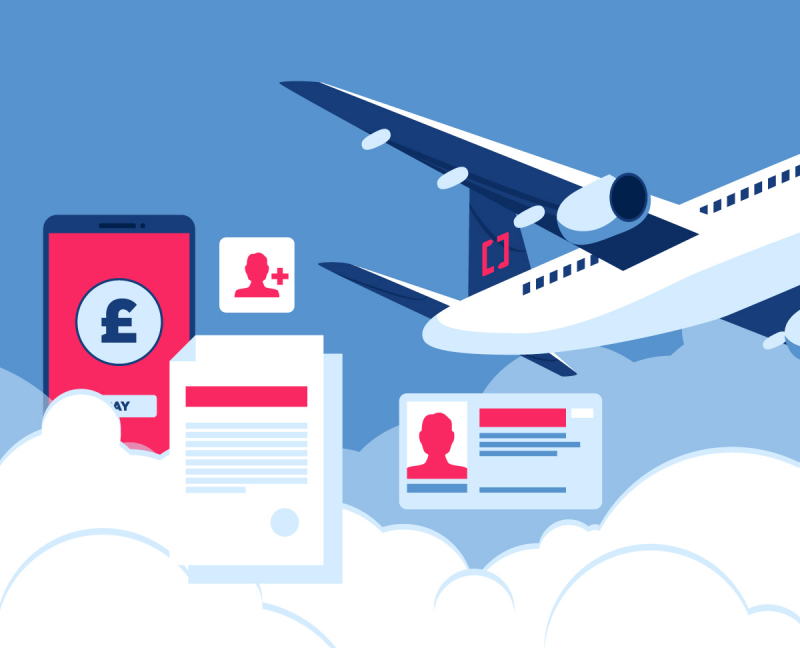 What are the two main questions to ask before you choose a payments services provider?
What's it like getting on-board? Opening an account with a payments services provider is like getting to your seat on a commercial airliner (or, at least, it was until Covid-19 grounded most of the world's planes). The on-boarding process includes a number of steps, which must be completed in a pre-determined sequence. If the process is long or difficult, it may colour your view of the airline or the service provider.
At Safenetpay, we understand this. After looking carefully at what is involved with opening a business account with traditional banks, challenger banks and other payments services companies, we think that our onboarding is as simple and as painless as anyone's.
You should be able to provide all the information that we need about your business in a lot less than an hour. Everything can be done from your home or office. After providing us with basic details such as the name and registered address of your business, we provide you with passwords via SMS and e-mail - in a two-step verification process.
You then upload scanned copies of no more than nine different supporting documents - such as the Certificate of Incorporation, the Memorandum and Articles of Association, proof of the business' registered and correspondence address (such as a Utility Bill), and relevant Board Resolutions. You will also need to provide a copy of a passport and proof of address for each of the relevant Company Directors and the Ultimate Beneficial Owner (UBO).
We ask for all of this because we have to. The regulators here in the UK - like their counterparts elsewhere - insist that we comply with Know Your Client (KYC) rules. This is a key part of the anti-money laundering/ countering finance of terrorism (AML/CFT) regime globally.
Once we have your details, we will verify them using the various tools and databases that are at our disposal. This usually takes a matter of hours. If we need additional details from you, we will ask. Usually we can provide you with a new account within 24 hours.
That leads to a second question: what do you get once you are on-board? With payments services providers, as with airlines, the answer has to take into account service and value for money. We provide you with a UK bank account, with a UK sort code and an IBAN number. Within the UK or the Single European Payments Area (SEPA), you will generally be able to make or receive payments within one business day. Your customers can pay you however they may wish - by bank transfer, cards or wallets. You can make payments to foreign suppliers in any one of 150 currencies - and for fees that are usually about one quarter of those of high street banks. If you need assistance, you can contact our dedicated helpdesk on a 24/7 basis.
We are here to help.