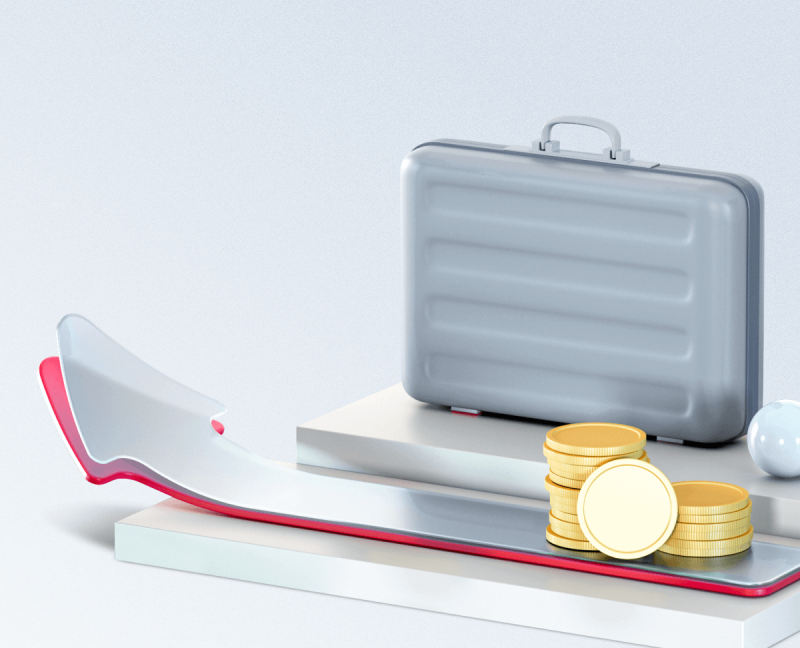 Running an SME usually means wearing a lot of different hats, regardless of where you are in your journey. Whether your business is five weeks old or five years old, chances are you're juggling any number of priorities on any given day.
Having a never-ending 'to do' list might be the norm for you right now, but it can also mean that sometimes things get put on the backburner. Things like your business growth strategy.
If this sounds familiar to you, it's time to re-think your priorities. Considering your growth ambitions and how you're going to achieve them isn't simply another item on that long list - it's what will shape your company's entire trajectory.
Here's how other UK SMEs are looking at their strategy, and why it's time to craft yours.
How UK SMEs are growing
More than just another document to have in your filing cabinet, a business growth strategy is your ultimate roadmap to success. It can provide direction for your products and services, locations or digital presence, set financial benchmarks, expand your outreach, or even help establish KPIs for your workforce.
If it seems like an exaggeration, you only need to look at how other SMEs are prioritising the way they look at growth over the next 12 months.
New research from SME banking service, Aldermore suggests that small and medium enterprises in the UK are set to invest an average of £111,175 on business growth initiatives this year; around £633 million collectively.
Nearly 25% of these SMEs say they're planning on diversifying the products and services they offer, while 35% say they're prioritising new equipment in their growth strategy. Unsurprisingly, initiatives like marketing and staff training were also found to be central priorities.
Big picture thinking
A vision or mission statement does not make a business growth strategy.
It might be nice to decorate office walls with inspirational quotes which accurately relay your business purpose, but it doesn't provide a clear, actionable benchmark for how you're going to measure success during each quarterly and annual review.
There are many different aspects of your business which you might choose to include in a growth strategy, but segmenting it into two central focuses could help you determine priorities, and therefore an action plan you can actually carry out.
Long-term growth strategies
An 'overarching' or long-term growth strategy will incorporate the objectives you might need to consider giving more time to. That might be developing new product lines, building a dedicated marketing department, or a digital outreach which truly engages with your social media content.
Realistically speaking, these are likely growth strategies which need 3-5 years to achieve at a minimum. Understanding the capabilities of your business - and team, if you have one - will provide you with a good first step to your long-term growth strategy. 
Short-term growth strategies
A 'targeted' or short-term growth strategy is a simpler way of looking effectively at your business operations, and identifying what you can achieve in the next 6-12 months to see meaningful growth across your business verticals.
Perhaps it's boosting your customer base to contribute towards your annual business revenue, or increasing employee retention rates - these are the aspects of your business you want and/or need to see development in now.
It's not all about pounds and pennies
When we talk about 'business growth', oftentimes leaders and stakeholders will think about a strategy as purely a means to set out financial goals. If you want to drive sales or increase your profit margin, then a business growth strategy is a great way to achieve that. But it is important to note that, even if it sounds like an oxymoron, not all growth is driven by £££.
In fact, growth strategies that revolve around things like social media or even adding locations might not result in increased revenue for years. So while most initiatives will eventually have a financial benchmark at the end of them, even if you don't expect to see the results of them for some time to come, it doesn't mean they shouldn't be a priority for your business right now.
Strategies work for you - not the other way around
The good news about growth strategies is that they're designed to be flexible. If something isn't working quite like you expected - regardless of why that might be - it's highly likely you need to go back to the drawing board, or re-prioritise what your focus should be in the next 6 months to five years.