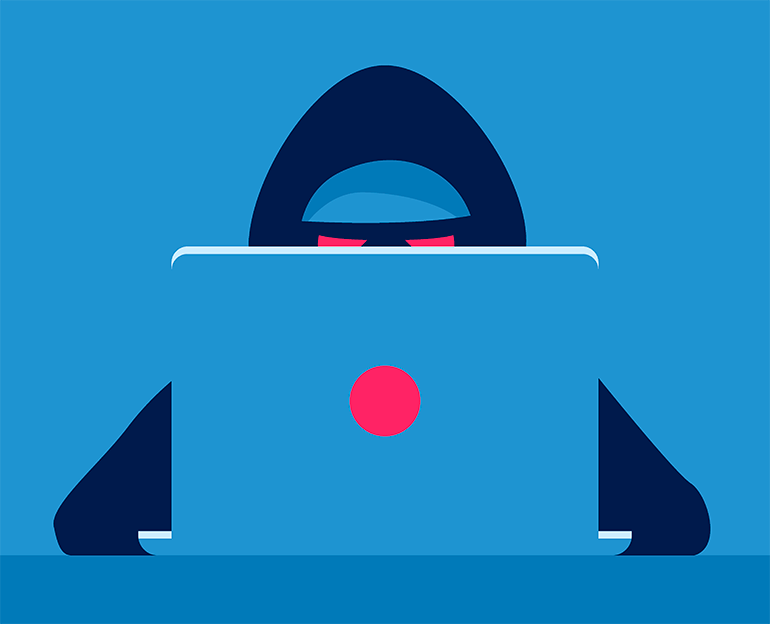 If you sell products online, Black Friday and Cyber Monday are two of the most — if not the most — important days in your calendar.
In 2018, consumers spent $7.9 billion online during the Black Friday weekend. And 2019 looks set to be another record-breaking year, with sales expected to exceed $12 billion.
Unfortunately, Black Friday and Cyber Monday don't just attract consumers looking for bargains. They also attract hackers and other cybercriminals looking to take advantage of the spike in traffic and the frenetic pace this creates.
Seeing as consumers are increasingly putting the onus on businesses to keep them safe online — according to Experian, 76% of consumers think security is the most important part of the online experience — it's crucial that you take steps to identify or prevent fraud if you want your Black Friday and Cyber Monday to be a success.
Here are some tips to help you do this which you can start implementing straight away.
Start by addressing the weakest link
And, more often than not, this is your customers' login credentials.
When the UK's National Cyber Security Centre analysed over 23 million hacked passwords, it found that the top five were:
123456

123456789

qwerty

password

1111111
Clearly, these passwords are child's play for sophisticated brute force attack algorithms. Worse, many customers tend to reuse their passwords over and over. So even if your site has perfect security, hackers can easily gain access simply by attacking less secure sites and trying those stolen credentials.
For this reason, it's worth enforcing a complex password policy. As a rule, try requiring passwords that:
Are 8 or more characters long instead of the standard 6

Have a mix of small and capital letters

Have a mix of letters, numbers, and special characters
Even better, consider implementing two-factor authentication. This adds an extra layer of security by requiring authentication via a password and another method, for example a unique code sent via SMS or an app like Google Authenticator.
While you might think more security would harm conversions, the truth is that more than half of consumers — 56% — are happy to accept some friction if it reduces fraud. In any case, two-factor authentication is now a legal requirement if you do business in the EU.
Learn to identify red flags
Digital fraud prevention firm Kount's Don Bush says:
"...criminals using stolen card details will often test the card by attempting small purchases before going in for big ticket items. If a merchant is able to spot this behaviour, they are then able to challenge and decline suspicious transactions without impacting on experience of honest customers."
Other indicators of potentially fraudulent transactions include:
Multiple failed login attempts from new devices with different IP addresses and device IDs

Attempts by 'customers' to talk their way into being given a password or granted access to an account

Unusual buying patterns

Last minute changes to the delivery address
Educate your staff so they can learn to spot the signs.
More importantly, consider implementing safeguards. A daily transaction limit, for instance, can prevent fraudsters from maxing out stolen credit cards. There are also tools you can use that monitor buying patterns and alert you when a transaction looks suspicious.
A good payment services provider can advise you on what security measures would work best for your business. And some also have powerful security tools you can use. Case in point, Safenetpay has AI-powered anti-fraud technology that continually monitors transactions so you don't have to.
Don't store sensitive customer data
Allowing customers to save their card details for later makes for faster, more convenient checkout. But if you take the responsibility and store this information on your own servers, it also puts you — and your customers — at greater risk.
The better option is to leave this to your payment services provider, because they have the expertise and infrastructure to store this data securely. Safenetpay, for instance, takes care of PCI-DSS compliance for you. We also support Visa 3D Secure, MasterCard SecureCode, and American Express SafeKey.
Many payment services providers also use tokenisation.
Tokenisation replaces card information with randomly-generated numbers. This means customers can save their card details for future purchases without putting themselves at risk.
Offer your customers more payment choices
While you're at it, it's worth offering your customers a mix of payment methods — not just credit and debit cards, but also other payment methods such as digital wallets, online cash payments, and bank account payments.
This has two benefits.
Firstly, it helps consumers feel more secure. According to one study, 61% of customers have more trust in websites that offer several payment choices. And we all know trust is key in e-commerce — 35% of customers will abandon their cart if they think a website isn't secure.
More to the point, 25% of all cart abandonment happens because customers can't find the payment method they're most comfortable using. 
Put simply, customers increasingly want to pay using their preferred payment method, and they have no problem walking away if this isn't available. Offering more choice, especially at peak times like Black Friday and Cyber Monday, is a golden opportunity to maximise your sales.
Think mobile
40% of Black Friday sales were made on mobile in 2018. And you can expect just as many sales — if not more — to be made on mobile in 2019.
With this in mind, you should make sure your e-commerce website is optimised for mobile:
Keep your website touch screen-friendly. Avoid popups and layouts that require customers to zoom in or hover over buttons

Use big buttons, large fonts, and a fixed navigation bar. Your 'Add to Cart' and 'Checkout' buttons should be clearly visible

Streamline the payment process as much as possible and avoid too many fields. No one likes filling in endless information, especially when they're using their phone

Make sure you can accept quick, convenient, and secure mobile payment methods such as Apple Pay and Google Pay. Your payment services provider can help make this quick and easy
Black Friday and Cyber Monday are around the corner. Are you ready?
Black Friday and Cyber Monday are the two most important retail days of the year, but not keeping your customers safe could spell disaster for your e-commerce business.
Taking steps to make the payments experience as secure as possible will help you make the most of this golden opportunity. More importantly, you'll build a relationship of trust that'll help you win your customers' loyalty and repeat business for many years to come.
Want to offer your customers more convenience, more payment choices, and a more secure online shopping experience?
At Safenetpay, we have a suite of advanced online payment and security tools to help you make this happen.