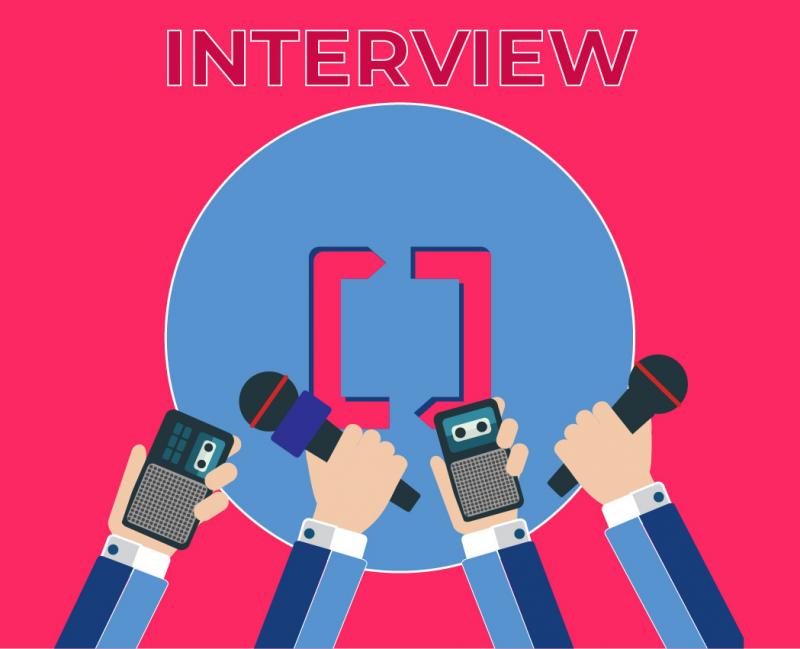 We are always excited about what the future of payments is going to be like. Bakhtiyor Aliev, our Co-founder and COO, shared his thoughts on trends for B2B payments services in 2021. Check out his interview with Financial IT, an online and print resource for FinTech market analysis.
The new world of open banking is one where more value is delivered to the customer.
Financial IT: What do you see as the main trends for business-to-business (B2B) payments services in 2020-21?

Bakhtiyor Aliev: I would add online B2B services, and in one sentence, online B2B payments services is an industry where volumes are rising, technology is evolving, regulation is adapting, and customer service is improving.
The volume of business is growing because, until recently, the global economy was expanding and because cross-border trade continued to increase. Payment providers specialising on international payments use new technologies to scale and create value both themselves and the customer.
With the recent global pandemic, and inevitable recession, a lot of companies will feel the short to medium effect of the crisis, some might even cease to exist. But at the same time online businesses will see an increased demand, which will provide an opportunity to grow existing and create new online services.


Financial IT: What about prices?


Bakhtiyor Aliev: They are getting lower and will continue to do so with the increased competition. And at the end of the day a differentiating factor will not be price, but rather added value services which will tip the scale from one service provider to another.


Financial IT: And the customers want better service, right?


Bakhtiyor Aliev: Absolutely. Whether they are traditional banks, challenger banks or (like Safenetpay) non-banks, payments services providers will have to compete on service.


Expect customer service to be something that is discussed a lot more in 2020. That is one of the really important topics in our industry.
Financial IT: What is driving these trends?


Bakhtiyor Aliev: The customers know more than they used to. Informed customers are empowered customers. They expect more. They can make comparisons and select a payments services provider who will consistently deliver the right solutions.
Meanwhile technological shifts and capabilities, the continual evolution of technology is making things possible that were not possible four or five years ago. In the payments services industry, more is digital and much more is in the Cloud. Blockchain, AI – those are game changers, and not just in the payment space. The new technology makes possible open banking – another driving force behind potentially a new cluster of service providers.


Financial IT: As envisaged by the regulators...


Bakhtiyor Aliev: Exactly. Open banking has been given a huge boost by the European Union's latest Payments Services Directive (PSD2) and by new regulations in other parts of the world, like US and Singapore.


Financial IT: If service is the hot topic for payments services providers, what are the changes that will take place?


Bakhtiyor Aliev: One big change is greater transparency. It will become much clearer to the customer exactly at what stage they payment is in, what are the charges that they are paying, and whether counter-party received the payment. If a payments services provider is using Blockchain technology to deliver benefits to customers, that fact will be explained in detail.
Another change is greater data security. Here in the EU, the General Data Protection Regulation (GDPR) has put all organizations which handle customer data on notice that security is essential.


Financial IT: What about customer service in the traditional sense?


Bakhtiyor Aliev: Traditional sense of customer service involves reacting to the customer enquiry via any available channel without delay and with extra diligence. At least that's what we do at Safenetpay. We are taking the extra few steps we can take to make this journey more efficient.


Financial IT: Of course, greater service also implies a greater range of currency pairs that can be handled in cross- border transactions.


Bakhtiyor Aliev: That is correct. For example at Safenetpay we can deliver funds in almost any currency anywhere in the world. And it does not just apply to fiat currencies. One of the ways in which we differentiate ourselves is that we can process crypto-currencies as well for our customers.


Financial IT: Does this mean that the boundary between crypto-exchanges and payment services providers is becoming blurred?


Bakhtiyor Aliev: I would put it this way: provided that they handle the crypto-payments as effectively as fiat payments, and offer reasonable terms for conversion, the new payment services providers have the capacity to replace crypto-exchanges and become one- stop-shop for hybrid payment methods. Payment services providers are, without exception, regulated institutions: that means that they will have to demonstrate that they can apply AML measures to crypto-payments view, what could be the implications of all this for the crypto-world?
We will see very clearly whether there really is a future for crypto-currency can only be thought of as money if it a unit of account, a medium of exchange and a store of value. If payments involving crypto-currencies surge in number and value, it will mean that they are becoming seen as proper stores of value. In that event, expect a lot more regulatory control in the crypto-world.


Financial IT: To date, Safenetpay has been focused mainly on building its clientele in Europe. What do you think are the key messages for B2B payment services providers in Asia?


Bakhtiyor Aliev: The trends are likely to be the same as they are in Europe. The payments services providers are very innovative. The potential is huge, but so is the competition. Some of the smaller players may well find it a challenge to retain customers in face of competition from larger and more established players.
Customer experience will be a key differentiator, and something that is discussed a lot more in Asia in 2020. It will also be great to see a lot more regulatory change in Asia over the next years. That will facilitate entry to the payment services industry by non- banks.


Financial IT: What are the most exciting changes at Safenetpay?


Bakhtiyor Aliev: We are excited about the new and improved services that we can bring our customers – and the growth that we can achieve. We recently launched our online card processing solution working with acquiring banks in UK and EU, and along with the business accounts we currently offer, merchants can have both as a single solution - there is no need for merchants to have a separate bank account.
We are also increasing our correspondent banking relationships to provide quicker, cheaper and broader range of services for our business account holders.
Read the full summer issue of Financial IT here.