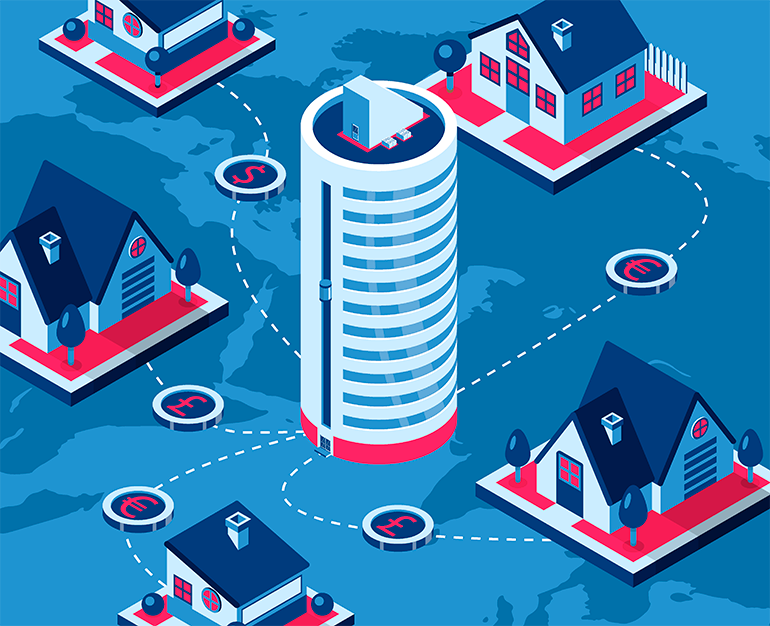 The world has shrunk, first thanks to jet aircraft and the ease of travel and the transport of goods – and more recently because of the internet, which lets you do business with customers and suppliers based anywhere on the planet.
Paradoxically, this smaller world means a much larger potential market  - and supplier base - for you and your business.
Accepting and sending payments should be simple
If you are doing business globally, you need to make – and even more important receive – payments. Your suppliers want to get paid securely and quickly, even if they are on the other side of the world. Your customers want to make a payment to your website as easily as if you were a local business, and you want the payments in your account as quickly as possible.
Of course, your bank will be pleased to accept local payments anywhere in the world and transfer funds to your business account. The problem is that they will charge substantially for the service they provide.
In fairness, offering local payment methods in many parts of the world can be a highly complex and time-consuming  - and consequently expensive task for banks, because they can be tied to traditional and obsolescent technologies. But they expect customers to pay for their inefficiencies.
Banks will charge for multicurrency accounts and every international currency exchange transaction they provide. They also profit from international currency exchange on your money, with exchange rates which are very much in their favour.
In fact, the charges applied by your bank might be large enough to make doing business around the world uneconomic for your business. You need an alternative way to do business that will let you accept local payments globally.
What kind of local payment methods are there?
The challenge may be that there are many types of local payment methods in use. Bank transfers, e-wallets and cash-based digital payments are the dominant payment methods in many parts of the world and are used in more than 70% of all consumer transactions globally. International credit cards have the second largest share of the market, with around 23% worldwide, with methods such as international money orders and prepayment cards making up most of the remainder.
Tapping into these payment methods around the world can appear to require complex infrastructure, which may be one of the reasons why the banks have retained a stranglehold on the sector.
However, the use of new technology can allow you to bypass the banks and their high costs. At Safenetpay we can help you reach new markets and target audiences anywhere in the world, and to transact securely in any local currency.
We can work as your local collection and payment partner anywhere in the world, provide the payment you need for virtually any type of local payment – and even take care of issues like fraud, money laundering and compliance.
We can make accepting local payments globally simpler for your business – and get cash paid into your business account faster.
See how a Safenetpay business account could help you to make the most of your business, wherever you want to do it.