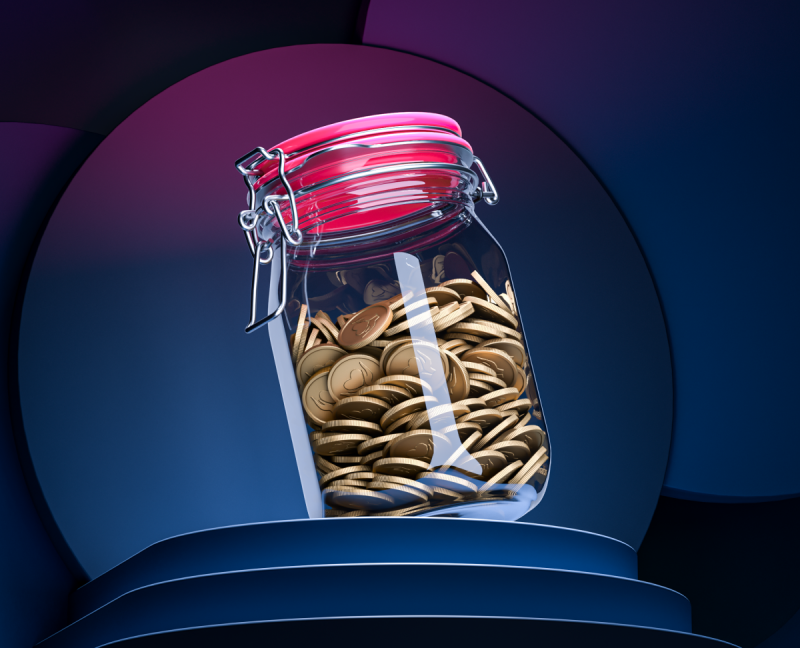 If you're ready to partner with a charitable organisation, we're ready to inspire you.
For many businesses, supporting a charity is an incredibly important step. It helps provide a meaningful way of giving back locally, nationally or globally. Encourages different and diverse types of partnerships. Establishes the priorities and causes your business cares for. It can be central to your internal culture and employees' happiness. 


Need we go on?
When all's said and done, it doesn't really matter what charity your business supports, right? Charity is charity, right? Absolutely not.
In fact, selecting the cause you align your business to is a crucial step for you and your stakeholders. Get it right and it could transform how you create an impact with your business. Get it wrong and you could risk putting much more than just your time and resources on the line.
Here's how to select the right organisation for your business to support and the benefits you might see by doing so.
4 [big] benefits 
There are a huge number of benefits to supporting a charitable organisation. The decision could not only affect the charity itself and your business, but your teams, stakeholders, customers and local community.
Giving back. First and foremost. It might go without saying but partnering with a great cause to create a positive impact - whether that's to your local community, on a national or even global scale - is the most important benefit.


Employee value. Key to cultivating a caring workplace and strong talent retention is how your teams feel valued and seen by your business. Selecting a charity will say much more to your employees than free snacks ever will - and help them define their future with the business.


Brand identity, public relations and culture. The accidental benefit (if done right) is how your business is perceived internally and more broadly. Partnering with a charity could improve how you're perceived, and the number of people your brand reaches.


Expanding team thinking. If your workforce is donating skills, chances are they're working towards a different type of goal than they're used to in their role - meaning more creative or innovative ways of thinking. This could boost their job satisfaction and team capabilities.
For some limited companies and businesses, another benefit might be reducing Corporation Tax. It's something which you might be eligible for, whether you're donating time, money, or even equipment. But there are conditions, and while it's a benefit not to be sniffed at, it shouldn't determine if or how you ultimately provide support.
Could bring you much closer to your community and create ripple change or more opps.
5 things to consider
So what about when it comes to actually picking a charity for your business to support? How do you select an organisation that works for you, and that you can help in a meaningful way? There are a few ways of taking the next step, and things to help you make a decision.
Align a cause to your brand. This is by far the most important aspect to finding the right charity to partner with. The values and mission of the organisation must fit with those of your business, otherwise the choice might feel misplaced, contradictory, or raise questions.


Local, national, global. Enabling positive change isn't all about trying to change the world, so you may want to consider how far-reaching you want your charitable support to be. There are benefits to any arena you choose.


Consult with your teams. It isn't all about stakeholders and investors, and it's certainly not all about what's going to look good on your website. Speak with your workforce about the causes they care about for the best possible insights that mean more and can secure buy-in.


Think short- or long-term. Can team members donate a day every few months? Do you have a fund, or a certain number of products to give away? You should think about how much support you can provide and what that might mean for the charity you partner with.


Remain loyal. While it's increasingly less common, there are some charities that could cause a stir for your business should you choose to offer support. Unless there's serious moral or legal implications within the organisation itself, you must remain steadfast against criticism.
A final word…
Partnering with a charity doesn't need to look one way - and it doesn't need to be only one way either. It might look like allocating time to a charity's operations or marketing. It might look like donating a portion of product profits, or helping with a fundraising drive. It might even look like connecting the community for awareness. 
Regardless, the benefits of partnering with a charitable organisation are multi-fold and a staple for many businesses looking to branch out their impact.