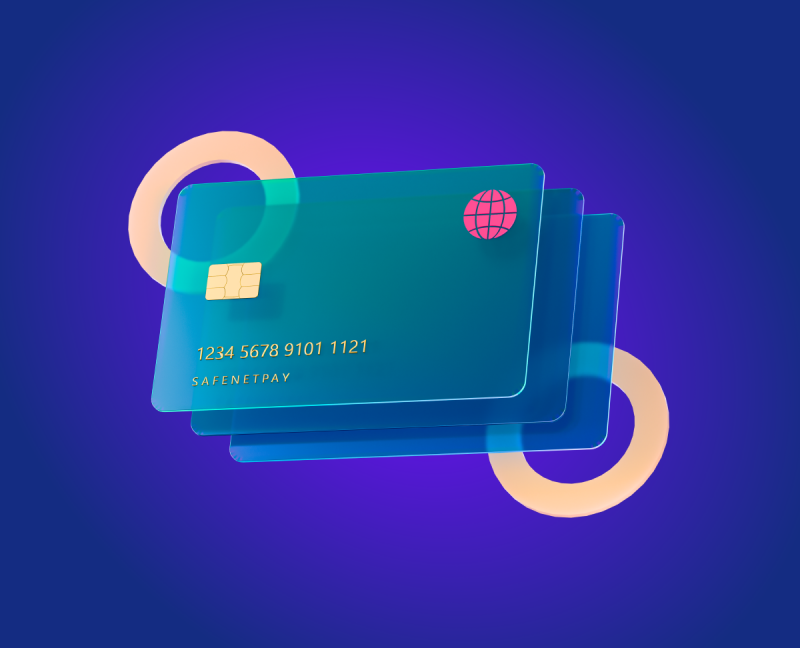 Understanding and accepting virtual cards could be central to building your business's financial health. We break down precisely what a virtual card is, and how it could help your business grow.
When it comes to fintech services and payment service providers, it can be challenging to know which products are genuinely innovative and beneficial for your business - and what's just another trend. For many businesses, small, medium, or large, virtual payment cards fall into that category. As far as financial management goes, the virtual payment card is a comparatively new concept on the market but one which is steadily picking up traction.
In fact, US-based fintech company, Divvy, found that virtual payment cards overtook their physical counterparts in 2020, and the figure is still rising.
So could virtual payment cards really be the way of financial growth in 2022 and beyond? Let's start with the basics.
Brass tacks: what are virtual payment cards?
Virtual payment cards are debit or credit cards that are 100% virtual. Simple.
Unlike traditional payment cards, virtual payment cards are created solely online, solely for online use. Their format may be the same as what you're used to - a 16-digit card number, expiry date, and verification number - but their benefits, security, and management significantly outweigh those of physical cards.
Virtual cards are available to use on a one-time or ongoing basis. They're particularly beneficial for B2B based transactions due to their heightened security and management capabilities (more on that below), and because they can be tailored to the needs of its holder or business. 
It's worth noting that these aren't the same as a "digital card". Instead, a "digital card" is simply a digital version of the regular bank card you keep in your wallet. The exact same details, linked to the exact same account, with the exact same deal or benefits.
With that in mind, let's talk about the why behind virtual payment cards.
Benefits, capabilities, and why they matter.
The capabilities offered through virtual payment cards make them a prominent and valuable choice for businesses - from owners to suppliers, employees to managers.
1. Security & Process
Thanks to permission setting capabilities, most virtual cards will enable you to restrict the purchase of certain products or categories.
You can also set up an approval process for payments, or send reminders for users to upload supporting documents such as receipts. Some payment cards can even integrate with your invoicing system for a more atomized invoicing process.
All of which provides complete control and due diligence of your business finances.
2. Greater money management
Much like their security benefits, virtual payment cards allow you to expand your money management, easily and more effectively. 
Set monthly budgets, or limits on payment amounts for employees (all of which can be tailored to roles and needs), and gain a direct view of transactions as and when they happen, rather than scrolling through pending payments. It also means your employees are given greater autonomy over their day-to-day expenses, without you losing oversight of 'big picture spending'.
Importantly, if you have more than one virtual payment card, you can assign these to different teams, departments, or users - making your invoicing and bookkeeping easier than ever before.
3. Ease of use
The ultimate benefit to business owners, suppliers or sole traders, regardless of size, priority, or demand. Because virtual payment cards are just that - virtual - there's no need to carry or even have a physical card.
It can't be lost, is accepted through any major provider, and if you suspect someone might've stolen your card details, you can instantly freeze or cancel your card and receive a new one right away.
No more waiting 3-5 business days.
Accepting virtual cards
As long as you have internet access, you can accept virtual payment cards. No need for software or hardware installation, no need for coding or accounting support. While not all vendors or suppliers will be tuned into virtual payment cards yet, most will be and with the steady rise of use, it's fair to say we can expect this option to become the norm. 
With our merchant account, you can accept any virtual payment card from your supplier vendor or other business associates. It's a flexible, easy, accessible way to accept payment - whether they're in the house next door, or working from a beach in Maui.