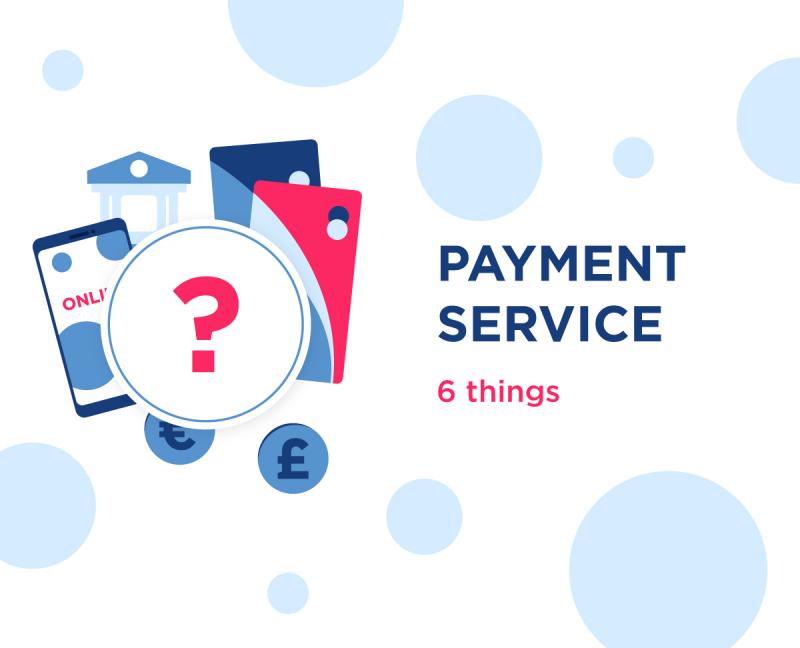 If your company is keen to build online sales, a trend accelerated by Covid-19, you'll need an online payment system to support your e-commerce business. This is where a dependable payment service provider (PSP) can make all the difference to your operations and profitability.
It's important to choose a provider with a payment processing service that complements your business and can accommodate new needs. Your PSP should inspire trust and meet the payment preferences of your customers and suppliers, especially if you trade internationally. If you make the wrong choice, you'll restrict your business and may be locked into an expensive contract.
So, what makes a good payment processing service? Remember that price alone should never be the deciding factor. Cheap is not the same as best and could mean you pay more in the long run, while high cost is no guarantee of quality and security. Today, there are many payment service providers with different service offerings, price structures, and security levels, so think carefully about what's right for your business model.
Here are some of the things you should consider before making your choice.
1. Multiple payment options
The ability to accept and make payments in a wide variety of ways is one of the most important considerations. Accepting transactions by credit and debit cards is a must. However, although cards are by far the most popular method of payment in Europe and the Americas, you should also cater for other forms of payment and be sure that you can provide all the options that your customers and trading partners might want.
Offering more than just card payments will widen your customer base, reduce cart abandonments, and help you to stand out from you competitors. A comprehensive payment processing service will include traditional bank transfers (otherwise known as wire transfers), direct debits, digital wallet payments such as Google Pay and Apple Pay, as well as emerging payment methods such as cryptocurrencies.
2. Accept multiple currencies
Not only should you look for payment providers who offer multiple payment options. If you trade internationally, dealing with overseas customers and suppliers, you should look for a provider that handles multiple currencies. With Safenetpay, you can make payments in more than 150 currencies, including US dollars, euros, British pounds, Japanese Yen, Australian dollars, and Swiss Francs. At the same time, to avoid currency conversions eating into your profits, look for the best FX rates so that you don't lose out when you have to switch between currencies.
3. Fee structure
Do you know the real cost of your payment processing service? Rates vary and the amount you have to pay overall is not always immediately transparent. Because fee structures vary, watch out for charges above and beyond the basic transaction fees. An outwardly cheap service may not be so attractive when everything is accounted for. For example, are there early termination fees or charges if you don't comply with monthly quotas? Are there setup fees? And what about foreign transaction fees? Although none of these fees is necessarily unacceptable, you need to look closely at your contract and understand exactly what you are paying for and whether the costs are appropriate for your type of business.
4. Ease of use and convenience
Payments are complicated enough without having to navigate a convoluted PSP onboarding process and then finding that day to day operations are not always smooth. The best payment service providers will take the pain out of payments so you can concentrate on building your business. Everything should happen in the background, with as little pressure on your time as possible. An added benefit is to use a payment service provider who can provide swift and easy access to a business bank account. For example, with Safenetpay you get a UK account number, sort code, and EU IBAN in your own name as part of the payment processing service. Foreign companies will find this particularly useful, as described in our blog on opening a UK business account.
5. Security
Security should never be an afterthought. It's essential to pick a payment service provider that complies with industry standards for security and fraud prevention. For businesses that take credit and debit cards, PCI DSS compliance is essential. It means that a provider's security measures should meet the requirements of the Payment Card Industry Data Security Standards. In addition, look at what other security measures are offered by the provider. The more robust and up-to-date the security framework, the more confident you can be that transactions are safe.
6. Customer support
Even if your payment service provider offers fast and efficient onboarding followed by seamless payment processing, you need the assurance of continuous customer support in case you encounter a problem. That means a support desk with experts who provide a 24/7 service every day of the year. Comprehensive support should include contact by email, phone, and the internal messaging system in your account.
Start on the right foot Choosing the right payment service provider will give your online a business a head start and set you up for success. If you have to change providers it can be unsettling and expensive, so research the market to avoid making a mistake. To help you, see our guide to online payment systems.