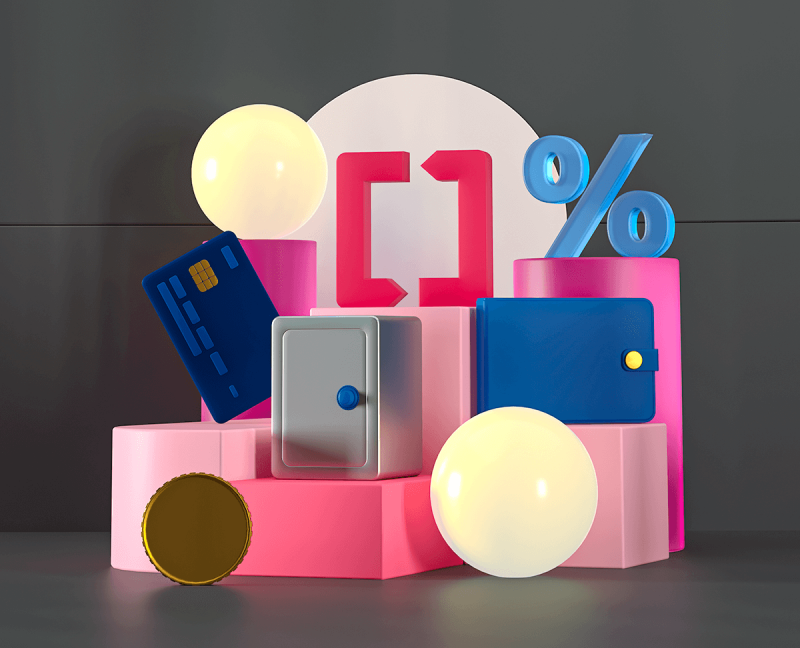 Online banking may seem commonplace these days as more people see the benefits of going digital. According to the latest research by Finder, 14 million UK adults have opened an account with a digital-only bank, and the figure is expected to reach 20 million by the end of 2021. But are businesses – especially SMEs and start-ups – aware of the advantages of an online bank account? How do these accounts compare with a traditional account from a high-street bank?
Here are five reasons why your business may be better off with an online account.
Immediate access and swift onboarding
If you've ever tried to open a personal account with a high-street bank, you know it's not as straightforward as you may think. And if you're a start-up, you've likely had your plans thwarted by being declined at the first step.
Since the global financial crash of 2008, traditional banks have become more risk-averse and restrictive about the customers they take on. This caution, coupled with the economic impact of Covid-19, means small businesses are finding it increasingly difficult to access financial services.
Even if a bank accepts your application, you often face a long and drawn-out vetting process. Sometimes this can take weeks or even months – and there's no guarantee you'll be accepted. It can be frustrating at best and prevent your business from operating at worst.
The alternative is to do everything online. There's no need to visit a branch or fill in paperwork: everything is completed digitally wherever you are. Above all, you can open an account in just a few minutes, which is a great advantage when you're a start-up with plenty of other things to concentrate on.
Convenience and speed of transactions
Because your account is online, you move at the speed of the internet. You have access round the clock and can make payments and transfers, as well as handle other financial matters, 24 hours a day. Transactions are completed instantly, and you'll always have a clear overview of the money entering and leaving your account. As a business owner who needs to stay on top of day-to-day transactions, you'll be in a stronger position with an account that combines transparency with speed and flexibility.
Lower fees
Minimising costs is important for any business and especially so for a start-up. Online accounts often have lower fees than high-street banks because there are fewer overheads. You're also more likely to avoid some of the other charges that traditional banks impose, such as keeping an account open with a low balance. If your business is international and exposed to foreign exchange, you'll often get a much better deal with an online provider.
Security and safety
As the world becomes more digital, the threat from cybercrime is growing. Concerns about online and mobile banking have often led people to place more trust in traditional bricks-and-mortar banks. However, online banking offers sophisticated anti-fraud measures and a very high level of security, and in some respects is more secure than traditional banking. For example, it gives you real-time oversight and control of all your financial activities, enabling you to spot and counteract fraud more easily.
Administration and cash flow
As well as helping you to spot fraud and take immediate action, you have better administrative control with an online account. You can monitor account balances and transactions in real time so that you always have an up-to-date financial overview of how your business is doing.
You'll know when payments have gone through and been received, and when a payment is overdue. Everything is available at your fingertips, in your own time and in any location via a website or an app.
As every transaction is recorded , it's easy to reconcile financial statements and balance your books. All your financial data and banking history is held securely online, and you can integrate it with accounting and budgeting software to gain even better oversight and control.
Choose an online payment provider
With the growth of online banking and alternative payment service providers, you no longer need to go down the traditional banking route to build your business. If you choose a digital provider like Safenetpay, you'll benefit from an online account and payment processing services that ensure your business can pay and get paid swiftly and efficiently.
You can accept and make payments in a wide variety of ways through a UK account with 24/7 access. You'll receive an account number, sort code and IBAN in your own name, and can trade globally in more than 150 currencies with exchange rates that are typically four times cheaper than a high-street bank.
Opening an account with Safnetpay couldn't be easier thanks to rapid onboarding and approval in as little as 24 hours. Apply for a free account today.